Venezuela Releases Chevron Executives Held Since April
Venezuela has released two local executives of U.S. oil major Chevron Corp jailed since mid-April during a corruption probe in the oil sector, authorities and the company said on Wednesday.
The arrests of Carlos Algarra and Rene Vasquez by intelligence agents at Chevron's Puerto La Cruz offices spooked other foreign companies operating in the OPEC nation in partnership with state oil company PDVSA.
"They are free," the state prosecutor's office said in an email to Reuters, adding that both had been given unspecified alternative conditions to jail.
Chevron said in a statement that its two employees had been released on Wednesday, adding: "Our colleagues are in good health and have been reunited with their families."
One source close to Chevron said the two Venezuelans had to report to authorities every 15 days.
The arrests were the first at a foreign oil firm since the government launched a purge last year that has resulted in the detentions of more than 80 executives at Petroleos de Venezuela SA and partners.
In the aftermath, Chevron evacuated other staff.
But the government of President Nicolas Maduro, condemned by the West and major Latin American nations over a May 20 re-election that critics said was a farce cementing dictatorship, has been trying to project a more benign image in recent days.
It freed dozens of anti-Maduro activists over the weekend.
Foreign Minister Jorge Arreaza reiterated calls on Wednesday for dialogue with the U.S. government, which has imposed sanctions aimed at squeezing the socialist government.
The two Chevron employees had been facing possible treason charges for refusing to sign a parts contract for a joint venture with PDVSA, sources said.
Chevron, the world's seventh-largest publicly traded oil producer, with 2017 revenue of $135 billion, operates in Venezuela mostly through minority stakes in five projects.
The firm has about 150 employees in its Puerto la Cruz headquarters and has two more offices in the country. Its earnings from Venezuela dropped 18 percent last year to $329 million, according to regulatory filings.
The arrests marked an escalation of tensions between PDVSA and foreign companies over control of supply contracts and the joint ventures' governance, sources have told Reuters.
Venezuela is engulfed in a severe political crisis and economic meltdown, with oil production declining and the sector in chaos amid corruption, a brain drain and U.S. financial sanctions making shipments and transactions ever more difficult.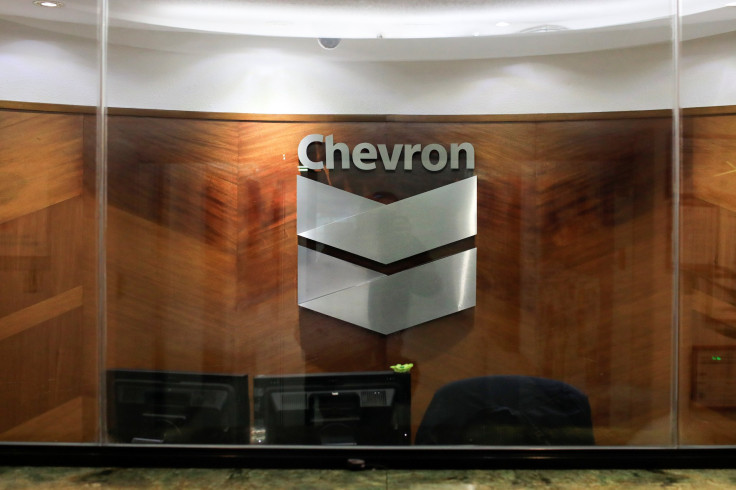 © Copyright Thomson Reuters 2023. All rights reserved.
FOLLOW MORE IBT NEWS ON THE BELOW CHANNELS