Venezuela's Opposition Denounces Arrest Of Caracas Mayor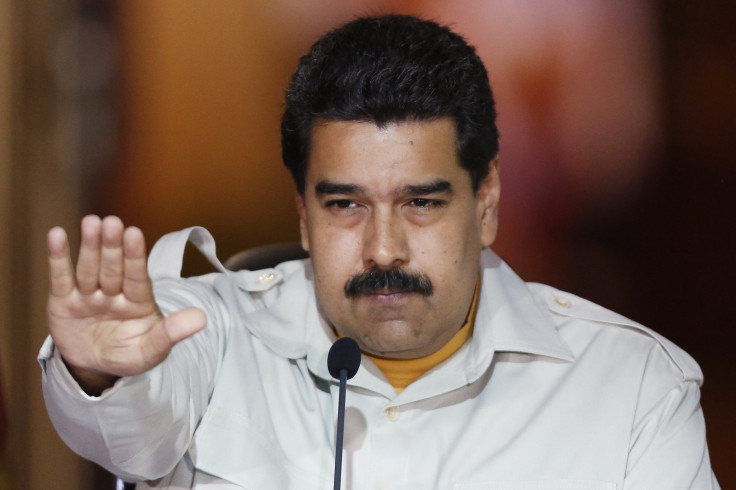 Venezuela is facing a new round of political turmoil after federal intelligence agents arrested the mayor of Caracas, a prominent member of the opposition who has spoken out fervently against President Nicolas Maduro. The arrest, which government critics saw as the start of a new crackdown on Venezuela's opposition, dominated news headlines and social media as opposition leaders called for more protests Friday.
Caracas Mayor Antonio Ledezma was detained by intelligence officers early Thursday evening, days after top officials in the Maduro administration accused him of colluding with other opposition figures to overthrow the government. Maduro, who has referred to Ledezma as "the vampire," said in a national broadcast later in the evening that the mayor would be tried for crimes "against peace, against the country, against the constitution" for the alleged coup attempt.
On Friday, Ledezma's family confirmed they had met him in detention and that he was in good physical condition. But opposition leaders quickly condemned the arrest and arranged for a mass protest Friday afternoon against what they said was an attempt to quash Venezuelan democracy.
Reactions to Ledezma's arrest surged on Twitter Thursday and Friday, with hashtags such as #LibrenALedezma ("Free Ledezma"), #VzlaExigeRespeto ("Venezuela Demands Respect") and #PunoDeHierroChavista" ("Chavista Iron Fist") trending within the country.
Jesus "Chuo" Torrealba, leader of the opposition coalition Democratic Unity Roundtable (MUD), joined a call for mass marches in solidarity with Ledezma and Leopoldo Lopez, another opposition figure who recently marked one year in prison over his role in last year's antigovernment demonstrations. "We are witnessing a pathetic show of weakness that the Venezuelan government has presented in the face of the erosion [of its popularity]," he told local news agency Noticias 24.
"The government opted for a shortcut, for violence, for an attempt to illegalize the democratic opposition. They will not succeed," he added.
Maria Corina Machado, another opposition leader Maduro administration officials named as a co-conspirator, called for solidarity in Friday's protests. "We are the vast majority committed to living in democracy, prosperity and freedom," she wrote on Twitter. "The regime knows that it's over. #StopTheDictatorship"
Bill Clinton, Alvaro Uribe and Sebastian Pinera, former presidents of the United States, Colombia and Chile, respectively, took to Twitter to call for the release of Ledezma and other Venezuelan political prisoners Thursday.
Sebastian Pinera, Chile's former president, wrote: "This detention, illegal and abusive, confirms multiple attacks on the freedoms, democracy and human rights on the part of the government of President Maduro."
"The heads of democratic states on the continent should stop the Venezuelan dictatorship's abuses," former Colombian president Alvaro Uribe wrote. "That's what the OAS [Organization of American States] and all the summits are for!"
"Make no mistake: Maduro is Chavez without a checkbook," he added.
© Copyright IBTimes 2023. All rights reserved.