Verizon Communications: What to Expect in 4Q Results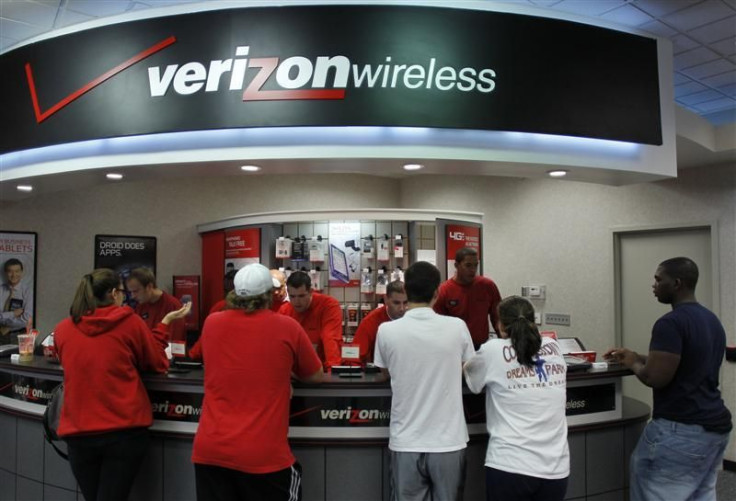 Verizon Communications, the No. 2 U.S. telecommunications provider, is expected to report fourth-quarter earnings of 53 cents a share, compared with 54 cents a year ago, according to estimates carried by ThomsonReuters.
New York-based Verizon Communications, which also controls the majority of Verizon Wireless, the No. 1 mobile carrier, is scheduled to report results before U.S. markets open Tuesday. Verizon previously announced it expects adjusted EPS growth between 5 percent and 8 percent in the fourth quarter compared to 2010. Analysts will also be watching how many total customers the provider has for both wireline and wireless services.
Last quarter, Verizon said net income more than doubled to $1.38 billion, or 49 cents per share, from $659 million, or 23 cents, a year earlier. Still, earnings fell 6 cents below analyst estimates.
Revenue was $27.9 billion in the third quarter.
Total revenue for the wireless unit rose 9.1 percent to $17.7 billion. One reason for the gain was sales of Apple's iPhones, which started for the carrier only in Feburary 2011, two years behind AT&T.
Apple's new iPhone 4S may not do any favors for the company in the fourth quarter. Verizon Wireless, a joint venture between Verizon Communications (55-percent owned) and London-based Vodafone (45 percent), announced this month that it had sold 4.2 million iPhone 4S's in the fourth quarter. However, the company had to pay heavy subsidies in order to entice consumers to purchase a two-year contract, which constricted its profit margins.
Also, Overland Park, Kan.-based rival Sprint Nextel was allowed to start selling the iPhone 4S last October and is enticing customers with its unlimited data plan. Verizon Wireless and AT&T are on tiered-pricing plans for data.
Still, Verizon Wireless added 1.3 million total connections in the third-quarter. The carrier is the largest in the United States, with nearly 108 million wireless customers. Its 4G LTE network is also the most available across the country.
The wireline division of Verizon has struggled as more people make the switch to using a wireless device as their primary phone. Revenue in the third quarter fell 1.3 percent to $10.15 billion. Verizon will continue to try to stem losses through its FiOS Internet and FiOS TV service, which added 138,000 and 131,000 net customers in the third quarter, respectively.
In its statement, Verizon management may also shed light on progress with its principal unions, the Communications Workers of America and the International Brotherhood of Electrical Workers, which staged a two-week walkout in the third quarter. Negotiations have resumed but both sides have been mum on progress.
Shares of Verizon have gained nearly 10 percent over tha past 12 months. They traded Monday at $38.49, down 1.23 percent, in late-morning trading.
© Copyright IBTimes 2023. All rights reserved.