Vice President Joe Biden Sworn In For Second Term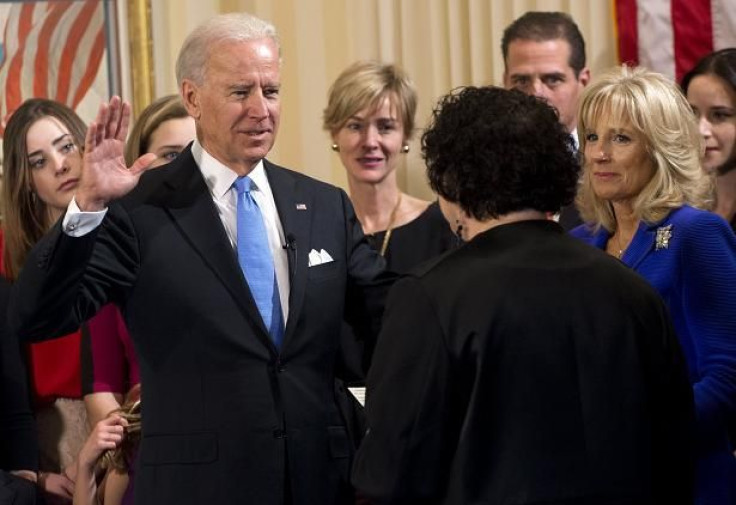 Vice President Joe Biden's life, as he would probably admit, has contained more twists and turns than the sea that surrounds his mother's native Ireland. And if you had asked Biden years ago whether he would ascend to the second-highest elected office in the United States, he probably would have shrugged it off.
But on Sunday at 8:12 a.m. EST, with U.S. Supreme Court Justice Sonya Sotomayor presiding, Biden was sworn-in for his second term as vice president of the United States -- just hours before President Barack Obama takes his second oath of office at the White House.
Biden and Obama are being sworn in Sunday because Jan. 20 is the constiutionally mandated date for the president to be sworn in. On Monday, Obama will be sworn in again in a public ceremony in front of the U.S. Capitol.
Biden was sworn in amid family and friends at the Naval Observatory in Washington, D.C., following a private Roman Catholic mass held there.
Sotomayor became the fourth female judge and first Hispanic-American to administer the oath of office to a vice president.
© Copyright IBTimes 2023. All rights reserved.