VIDEO Kelly Slater Perfect Score: Surfer Wins At Volcom Fiji Pro With 20-Point Heat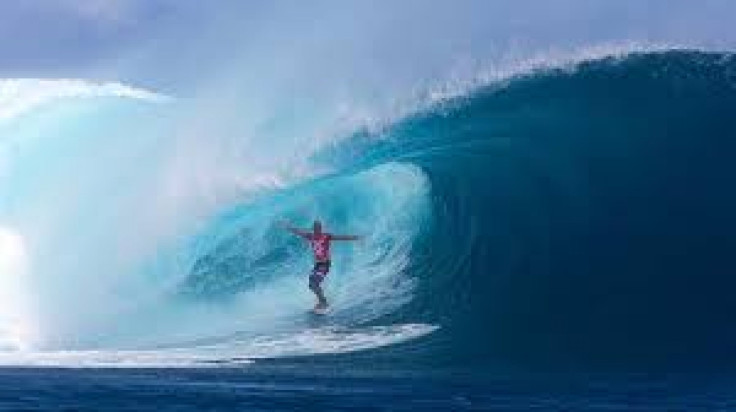 Kelly Slater made history on Tuesday at the Volcom Fiji Pro. The professional surfer registered a perfect score in the quarterfinal heat the event, scoring 20 out of a possible 20 points. It's just the fourth perfect score to ever be achieved in the sport.
Slater beat Mick Fanning in the final heat for his second straight Volcom Fiji Pro title. The win moves him atop the ASP WCT rankings.
"What a day," Slater said. "That was insane. When we stared out in the Final, Mick had position and I was a little deep, but the next one was unbelievable. I want to dedicate this to my brother and his wife and their new kid Van. He told me that if I missed the birth of his son, that I'd better win, so this is for you. I want to say hi to everyone at home. What can I say, what a day."
Below is video of Slater's historical day. He was matched up against Sebastian Zietz in the perfect quarterfinal heat. Slater received 19.8 of 20 possible points in the final heat against Fanning.
© Copyright IBTimes 2023. All rights reserved.