VIDEO: Michael Strahan Joins 'Live!' as Kelly Ripa's Co-Host, Replaces Regis Philbin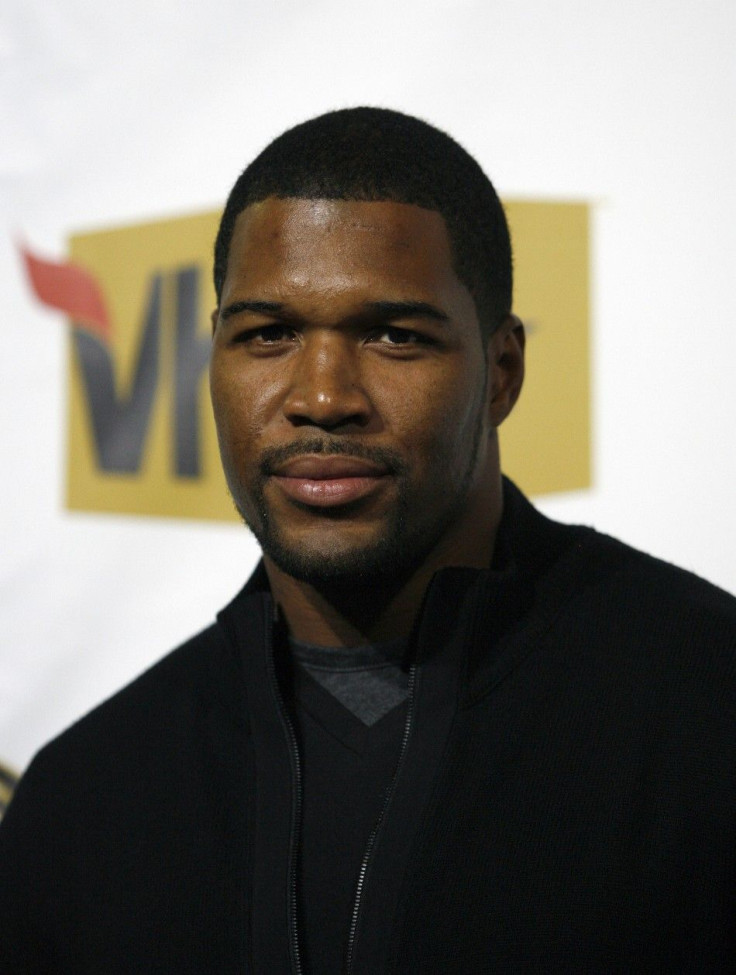 Michael Strahan has officially replaced Regis Philbin as Kelly Ripa's co-host for the newly retitled "Live with Kelly and Michael."
The former football player was introduced as the new host on Tuesday after nine months of on-air tryouts. Fifty-nine people hosted the show with Ripa in Philbin's absence, but Strahan was given the job.
"I'm so happy to be here and be a part of this," said Strahan. "You know how you say it's a dream come true? Well, I truly can't say that, because I didn't know I could even dream this."
Strahan played all 15 years in the NFL with the New York Giants. He has 141.5 career sacks, and holds the single season record with 22.5 in one season.
Since retiring in 2008, the former defensive end has had a lot of experience on television. He has been a part of "FOX NFL Sunday" since he called it quits, and plans to continue his duties on the pregame show. He even starred in the TV series "Brothers" on FOX in 2009. The show lasted just 13 episodes.
Seth Meyers and Josh Groban were reportedly the two other favorites to land the job.
Below is the video of Ripa introducing Strahan as the new co-host of the show.
© Copyright IBTimes 2023. All rights reserved.