Videotaped killing of man sparks outrage in Pakistan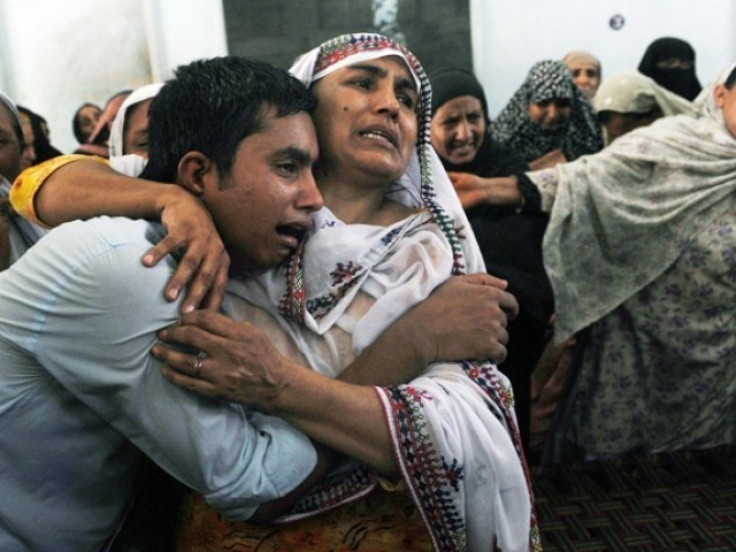 Outrage is brewing in Pakistan following the murder of an innocent unarmed young man in Karachi by a paramilitary officer.
The video shows a young man named Sarfaraz Shah, who was detained at gunpoint, being dragged by hair across a public park. After begging for his life he is then shot by paramilitaries.
The shooters are members of the Pakistan Rangers, which are part of the paramilitary force command, and comprise members of the Army under the direct control of the Interior Ministry.
The video has been widely viewed on Pakistani television, one of the few times that a violent act by the nation's much feared security forces has been committed to video.
Rangers claim that Shah was arrested for robbing someone – a charge his family denies.
Sarfaraz' brother, Salik Shah, called it an execution.
My innocent brother has been killed brutally by the Rangers, he told reporters. What harm has he inflicted on anybody? His crime was that he was just strolling in the public park because there was no power in the house.
Ali Dayan Hasan, of Human Rights Watch, said the murder provides chilling evidence of the abusive, trigger-happy practices of Pakistan's military, paramilitary and civilian agencies.
Prime Minister Yousuf Raza Gilani has ordered an immediate inquiry into the unlawful killing.
Members of the National Assembly have broadly condemned the murder and are urging Prime Minister Yousuf Raza Gilani to impose a harsh punishment to the accused.
Khwaja Saad Rafique of the Pakistan Muslim League-Nawaz party has requested that the government file a terrorism charge against the Rangers for the horrific murder.
Rafique also condemned remarks made by Interior Minister Rehman Malik who seemed to make excuses for the shooter.
Karachi has a very high crime rate, with [arts of teeming city in a state of near-anarchy.
It is unclear who shot the video or how he sent it to Pakistani broadcasters. Some reports suggest the camera-person has gone into hiding in fear of his life.
© Copyright IBTimes 2023. All rights reserved.