Vietnam's EV Industry Could See Strong Growth In 2023 As VinFast, Others Ramp Up Local Production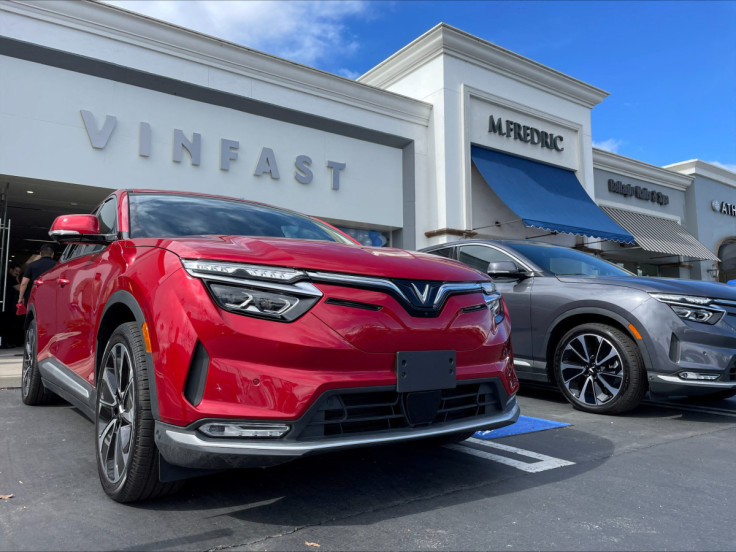 KEY POINTS
Vietnam's EV sales are expected to hit around 18,000 this year: BMI Research
Vietnamese electric vehicle maker VinFast is looking to expand its reach in the U.S. market
The country's transport ministry last week proposed incentives of up to $1,000 for EV buyers
Vietnam's electric vehicle industry has been gaining traction in recent years, especially as the country's own VinFast ramps up production of its EV fleet. A higher production rate among VinFast and other EV makers in the Southeast Asian nation is expected to drive strong growth this year.
"In 2023, we expect passenger EV sales to expand by 114.8% year-on-year to reach around 18,000 units," BMI Research, a Fitch Solutions research unit, said in a recent report. In particular, sales of battery electric vehicle (BEV) is projected to increase by 104.4% this year to nearly 17,000 units, while plug-in hybrid vehicles (PHEVs) could see up to 1,100 units this year. Last year, passenger EV sales were at around 8,300.
The local production of VinFast, Skoda, Wuling HongGuang and Hyundai EVs are expected to "drive strong growth in the market" in 2023, according to BMI Research.
During the 2023-2032 period, passenger EV sales in the country are expected to reach an annual sales volume of around 65,000 units, representing a penetration rate of 13.6% by 2030.
At the center of Vietnam's EV boom is the country's very own VinFast, which said in May it was expecting to sell as many as 50,000 EVs this year. The projection is backed by expected increased exports to North America and the beginning of its shipping operations to Europe.
Pham Nhat Vuong, chairman of Vingroup and founder of the conglomerate's auto unit, said it was looking to add two new models to its lineup. They will be priced between $10,000 and $12,000, making the two models ultra-low-cost EVs.
VinFast made its first U.S. shipment of 999 cars late last year. The company also kicked off construction of its 1,800-acre EV plant in North Carolina last month. The factory is expected to generate thousands of local jobs and help the company achieve its goal of expanding its reach in the U.S. market.
Vietnam has set some targets to turn the country into a regional EV production and export hub. It aims to raise production to one million EV units and car sales to 900,000 units per year. The Vietnam Automobile Manufacturers Association (VAMA) forecasted that EV ownership could reach one million by 2028 and up to 3.5 million by 2040.
As part of its efforts to promote greener transport options, the Vietnamese Ministry of Transport last week proposed an incentive of up to $1,000 per purchase for EV buyers. The ministry also proposed exemptions and reductions of import tax on manufacturing equipment, production lines and assembly components for assembling and manufacturing companies.
While strong growth is projected this year, the adoption of EVs will still be challenged by "low incomes." Furthermore, Vietnam still has inadequate charging infrastructure that could limit the sector's growth.
Adopting a battery leasing business model that allows buyers to rent batteries may help consumers lower their expenses, the report suggested. This model could attract taxi fleet operators while the industry waits for more players to enter the charging network.
© Copyright IBTimes 2023. All rights reserved.