Chinese Carmaker BYD Faces Investigation In India Over Allegations Of Underpaid Taxes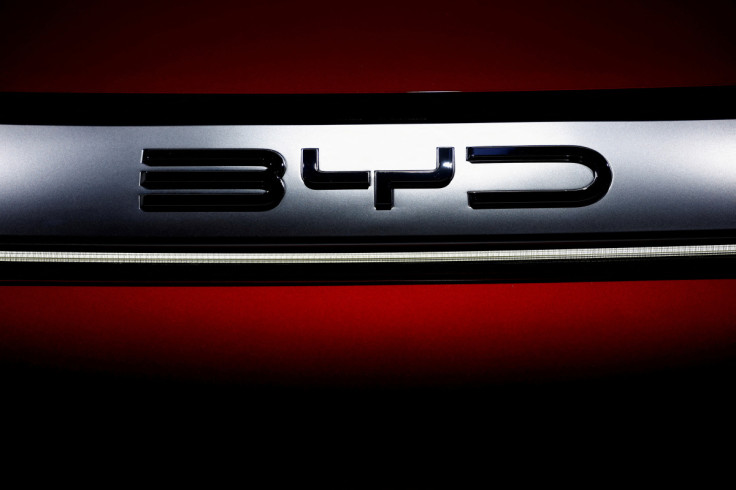 KEY POINTS
BYD is accused of underpaying taxes on imported parts used in assembling of its vehicles sold in India
The global electric carmaker is accused of underpaying $9 million
The investigation comes as several other top Chinese brands are facing scrutiny in India
Leading automaker BYD is currently undergoing a tax investigation in India, becoming the latest Chinese company to face scrutiny in the country.
The Directorate of Revenue Intelligence (DRI) in India is investigating BYD — one of the world's largest producers of electric vehicles (EV) and plug-in hybrid vehicles — for allegedly underpaying taxes on imported parts used in the assembling of its vehicles sold in the country.
BYD is accused of underpaying $9 million (730 million rupees). Following the DRI's preliminary findings, the Chinese carmaker reportedly deposited this sum but could face additional tax charges and penalties as the investigation continues.
In India, imports of fully-built electric cars are taxed at 70 percent or 100 percent depending on the vehicle's value, whereas imports of car parts are taxed at 15 percent or 35 percent. Conditions for the lower tax rate to be applicable include having the car parts, such as the battery pack or motor, imported without being mounted on a vehicle chassis. However, BYD allegedly did not fulfill this condition and was obliged to pay higher tax rates.
Other top Chinese brands like Xiaomi, Oppo, Vivo and Lenovo are also facing allegations of unpaid tax dues in India at a time when the country's relations with China remain fractured.
New Delhi has been pushing to electrify the way Indians drive, as it is an essential factor in reducing the country's dependency on fossil fuels and transitioning to clean energy. The government has offered several incentives to attract foreign players so that the country can benefit from capital as well as the latest technology to increase the manufacture and sale of electric vehicles. However, the Indian government recently rejected a $1 billion investment proposal made by BYD and another $1 billion proposal made by China's Great Wall Motors.
BYD's footprint in India has been increasing, but overall trade between India and China has declined over border clashes between the neighboring countries since 2020.
"In the short run, it may affect the sector. But, it will benefit the sector in the long run with more upgradation of domestic capacity in the various components of the supply chain in the sector," Sanjib Pohit, author and professor at the National Council of Applied Economic Research (NCAER), India, told International Business Times.
Pohit also believes this is a "golden opportunity" for India to reduce its trade dependency on China and boost its own manufacturing capacity to charge ahead with its green growth.
"Given the rigid Chinese stand on the border issue, I would consider this a golden opportunity for India to slowly disengage the Indian economy from the Chinese supply chain. India should look for alternative trading partners. Reducing access to cheap Chinese imports would help Indian domestic producers to expand their manufacturing sector in the area of renewable energy sectors," Pohit said.
"A country of the size of India can not/should not depend on cheap imported solar panels for her green growth," he added. "Even though India has found substantial reserve of critical mineral for green transition, exploration is not taking place for use of same for production for green-related manufacturing products due to cheaper imports."
© Copyright IBTimes 2023. All rights reserved.