VIP Gambling: As High Rollers Desert Macau, Can Other Asian Destinations Win Big?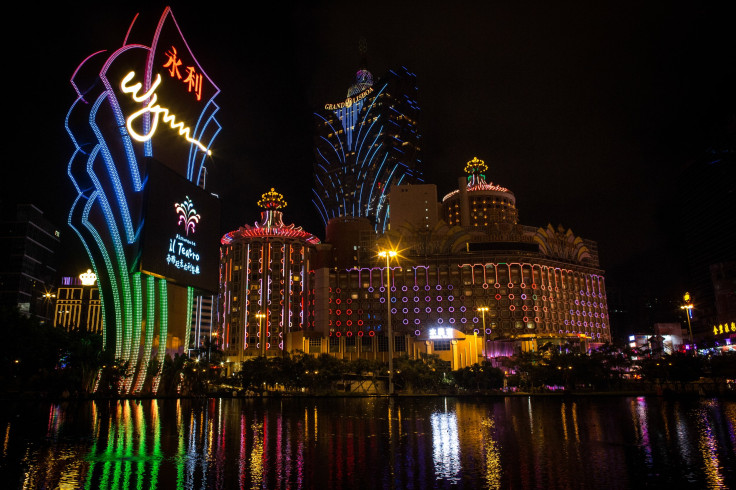 MACAU -- The crowd inside the Sands Macau casino is thick and raucous, but evidence of high rollers is scant. Men wearing track-suit pants and fanny packs vastly outnumber those attired in Armani, and the gambling tables that are crowded are the ones that allow players to make the lowest minimum bet in the house: 500 Macanese pataca ($62.62).
Higher-stakes tables, where the minimum bet is six times that amount, are deserted. Beyond the velvet ropes that guard the stairway to the private suites upstairs -- where VIPs would be expected to wager hundreds of thousands of dollars -- is little more than darkness. A bouncer explains that the area is closed at the moment.
The picture is similar at other high-end casinos in Macau, the former Portuguese colony and current Chinese special administrative region that has long beckoned aggressive, well-financed gamblers from the mainland, many of them connected to the ruling Communist Party and state-owned companies.
In recent months, all the bright lights the city's casinos can muster have been unable to keep high rollers coming back. Macau, a city whose gaming revenue was seven times that of the Las Vegas Strip until recently, saw casino revenue fall by 49 percent to $2.4 billion in February 2015, compared with its rise by 40 percent to $4.8 billion in the same month last year.
The key factor in the staggering decline in Macau's gambling revenue is an anti-corruption crackdown launched in mainland China by President Xi Jinping. Money moving between China and Macau comes under great official scrutiny, and many of the big-money gamblers who provided 70 percent of the city's casino revenue in the past are betting lower amounts, coming less frequently or not coming at all.
As Macau, the only place in China with legal casino gambling, has become less attractive to VIPs, other Asian gaming destinations are attempting to pick up the slack.
The Philippines, Singapore and Vietnam -- as well as Australia and South Korea, to a certain extent -- also offer gambling-mad Chinese tourists the opportunity to try their luck at the tables. Despite more relaxed regulatory regimes and lower taxes on profits made from gambling tourism, however, they haven't yet succeeded in attracting a significant number of the high rollers deserting Macau.
"In 2013, the VIP revenues in Macau were U.S. $30 billion. We think that that is coming down to roughly $18 billion this year. That's a decline of U.S. $12 billion, and you're not seeing revenue of that magnitude being absorbed by other markets," Aaron Fischer, CLSA regional head of consumer and gaming research in Hong Kong, told International Business Times.
A 2015 CLSA report on the future of the Macau gaming industry is ominously titled "Death Spiral." It anticipates gambling earnings in Macau will sink by between 17 percent and 28 percent this year.
Other Asian gaming centers are growing, according to the CLSA report. In the second half of 2014, Cambodia's VIP gambling revenue grew 32 percent, while the Philippines, where Manila's new City Of Dreams complex recently opened its doors, saw a 92 percent jump during the same period. To qualify as a VIP, a gambler would be expected to wager $1 million during a single visit.
Impressive as those numbers may sound, however, they don't begin to compensate for the decline in Macau.
"If you look at the VIP revenues in the Philippines and Singapore and Australia and [South] Korea, the growth rates are all very high. But, in absolute terms, the numbers are tiny, because $12 billion [the amount lost in Macau] is a huge amount of money," Fischer said. "I think that at the margin, some of these other destinations are benefiting from the slowdown that we're seeing in Macau, but we're not seeing the full offset."
The failure of other Asian destinations to capitalize on the full extent of Macau's woes can be attributed to a number of factors, one of which centers on the shrinking incentives for junket operators that bring high rollers to casinos. Junket operators are private firms that seek out high rollers in China, entice them to visit casinos by offering them preferential treatment and lend them money while in the country, to facilitate their gambling by allowing them to circumvent the nation's currency regulations.
Faced with increased borrowing costs, and a shrinking number of high rollers who are cautious of falling on the wrong side of the corruption crackdown, the profitability of the junket business has fallen significantly, meaning that there is less of a financial incentive for operators to chase down business in China.
Chinese junket operators have also been slow to react to the opportunities in other destinations created by the anti-corruption drive. "Junket operators expected the Macau crackdown to end, and business return to normal. ... It is only now that they are looking to provide services for Chinese gamblers elsewhere," said Warwick Bartlett, CEO of the U.K.-based Global Betting & Gaming Consultants.
Destinations such as the Philippines and Vietnam also lack high-quality infrastructure, including highways and high-speed rail connections, which VIP gamblers customarily expect. High crime rates in these destinations may also be a barrier to attracting Chinese high rollers.
In addition, while other Asian gaming destinations, especially Singapore, can offer Chinese tourists a wider range of activities than just gambling, Macau's massive lead in the sheer number of casinos it has -- 35, rising to 45 in coming years, compared with Singapore's two -- makes other destinations pale in comparison for gambling tourists.
"Macau is like Las Vegas. You can go to all the casinos you want to in the U.S., but if you haven't been to Vegas, you haven't seen [the industry's top offering]," said Glenn McCartney, assistant professor of hospitality and gaming management at the University of Macau. "Macau is still in a very strong leadership position," he said.
Ultimately, experts say a combination of China's anti-corruption crackdown and government pressure on the territory to reposition itself as a mass-market, rather than a VIP, destination will fundamentally change the landscape of the gaming industry in Macau for years to come, if not forever. For now at least, China's high rollers are betting it is safer to stay away from the gaming tables, and out of the authorities' sights.
© Copyright IBTimes 2023. All rights reserved.