Virginia State Senator Janet Howell Adds Rectal Exam to Anti-Abortion Bill in Amendment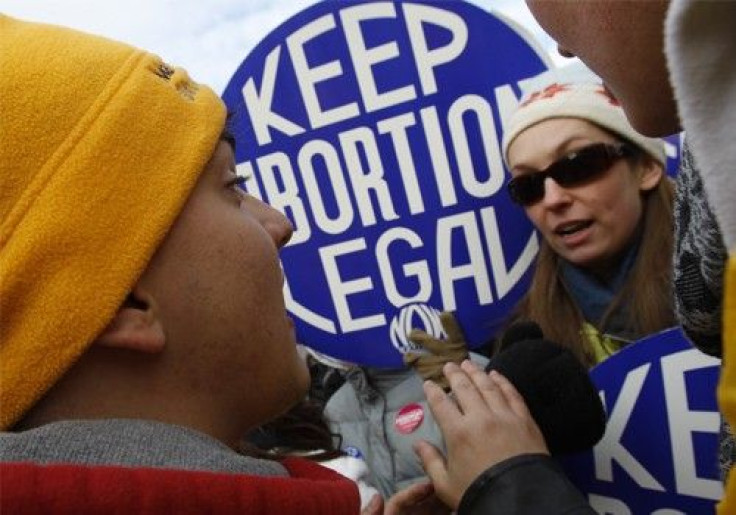 The Virginia Senate is set to pass a bill Tuesday that will require pregnant women to undergo an ultrasound prior to having an abortion. The anti-abortion bill has found an enemy in State Sen. Janet Howell (D-Fairfax) who has decided to fight back.
In protest of the mandatory ultrasound bill, State Sen. Howell attached an amendment to the bill Monday that would require men attempting to obtain a prescription for erectile dysfunction medication, like Viagra, to first have a cardiac stress test and rectal exam.
We need some gender equity here, she told The Huffington Post. The Virginia senate is about to pass a bill that will require a woman to have totally unnecessary medical procedure at their cost and inconvenience. If we're going to do that to women, why not do that to men?
Howell's bold legislative move has been seen unfavorably by many other State Senators. The main sponsor for the mandatory ultrasound bill, State Sen. Jill Holtzman Vogel (R-Fauquier County), disagrees with Howell's comparison.
I do believe that erectile dysfunction in this context is different from pregnancy, she said on the Senate floor.
Howell, however, feels it is only fair, that if we're going to subject women to unnecessary procedures, and we're going to subject doctors to having to do things that they don't think is medically [advisable].
Howell's amendment was narrowly rejected, 21 to 19, in a vote Monday in the Republican-controlled senate. Vogel was one of the 21 to vote against the bill.
However, the Democratic State Senator said she was not surprised of the outcome of the vote.
This is more of a message type of an amendment, so I was pleased to get 19 votes, Howell said. She added that there are only seven women in the Virginia senate, six of which voted for the amendment alongside 13 male senators.
The Virginia senate will formally vote on the mandatory ultrasound bill Tuesday.
If passed, the bill will require women to have an ultrasound imaging prior to undergoing an abortion. Along with the ultrasound, a woman will have to sign a written certificate indicating she has had the opportunity to see the image or hear the fetal heartbeat. Both the written certificate and ultrasound image will remain in the woman's medical records.
© Copyright IBTimes 2023. All rights reserved.