Vladimir Putin's Latest Theory Is That His Rival, Alexei Navalny, May Have Poisoned Himself
KEY POINTS
Reports said Putin floated his theory of Navalny's self-poisoning while on a call with French President Emmanuel Macron
Navalny's allies and teams suggest he needs another month of recovery before he can return to Russia
Navalny's team said it has needed to work hard to ensure evidence of the poisoning was available, smuggling out some pieces of evidence from Russia
As Alexei Navalny's team continued their investigation into the Russian opposition leader's poisoning, a new report said Russian President Vladimir Putin suggested his biggest critic may have poisoned himself.
Wednesday's report from French outlet Le Monde said Putin floated the idea of Navalny's self-poisoning during a call with French President Emmanuel Macron on Sept. 14. Putin said Navalny was an "internet troublemaker who has simulated illnesses in the past."
Putin then added that Navalny may have knowingly ingested Novichok, the poison that left him in a coma.
Navalny responded to Putin's theory on Instagram after he was released from the hospital.
"Good theory, I believe it deserves the most careful attention," Navalny said in a post translated from Russian. "Cooked Novichok in the kitchen. Took a sip from a flask on the plane. Fell into a coma.
"Putin outmaneuvered me," he continued. "You can't fool him. As a result, I lay in coma for 18 days like a fool, but didn't get my way."
Navalny will remain in Germany for the time being as he continues recovering from the poisoning, but is expected to return to Russia. Supporters and staff said they believe the earliest he'll be able to return would be the week of Oct. 23.
"He is still not 100% how he was before," Cinema for Peace Foundation founder Jaka Bizilj told Reuters. "When we got the first reports, we got the impression he had made a fast recovery and was fit but we have to be careful. I think he will need at least a month to be fit again."
The Kremlin continues to deny any involvement in Navalny's poisoning and questions if he was actually poisoned. Navalny's aides, on the other hand, continue pushing back against the Kremlin by citing the traces of Novichok found on Navalny and water bottles taken from a hotel in Tomsk, Russia.
Maria Pevchikh, who runs Navalny's team, told BBC News they had to smuggle the bottles out of Russia to ensure the evidence saw the light of day.
"Had we not taken those bottles out of Tomsk, they would have disappeared without trace by now," Pevchikh said, insisting the bottles help prove Navalny was poisoned before departing from the Tomsk airport on Aug. 20.
A German investigator who has not been named said we may never now what happened.
"I hope one day we find out how Alexei was poisoned," he told BBC News. "Now we have no idea. And it is not up to us to investigate this."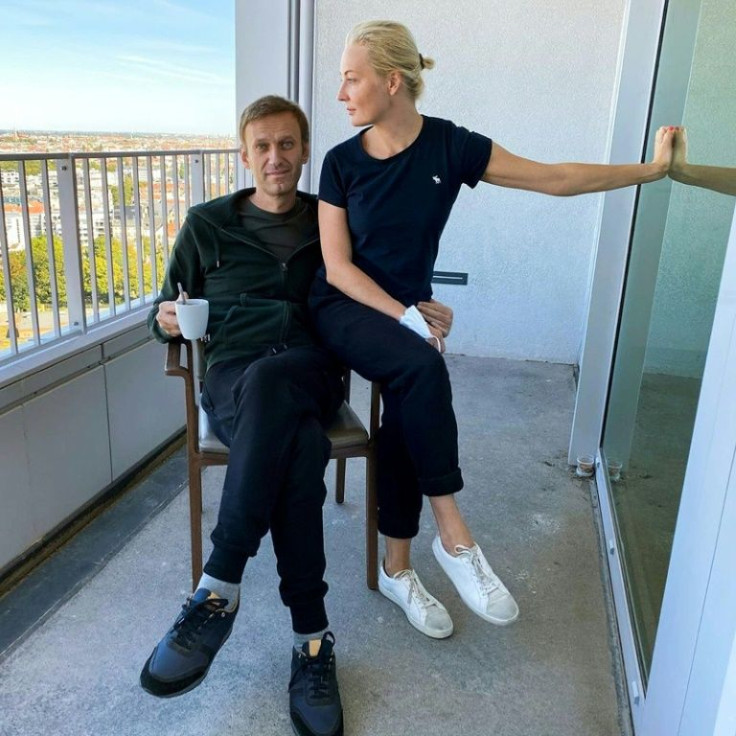 © Copyright IBTimes 2023. All rights reserved.
FOLLOW MORE IBT NEWS ON THE BELOW CHANNELS