Vodafone Agrees To Buy Kabel Deutschland In A $10.15B Cash Deal After Liberty Global Makes A Bid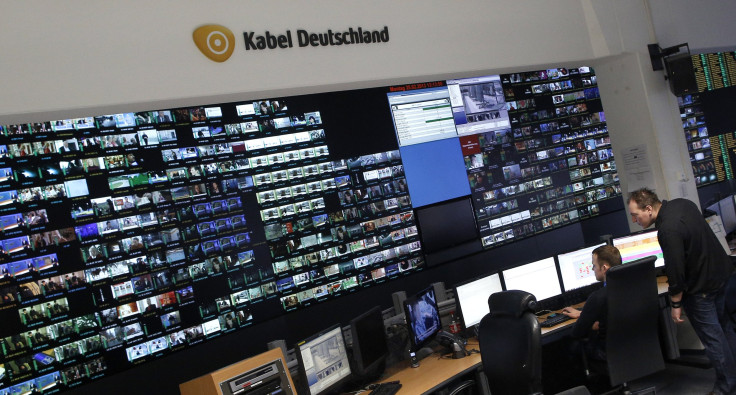 British mobile services provider Vodafone Group plc (LON:VOD) reached a preliminary agreement to buy Germany's Kabel Deutschland Holding AG (FRA: KD8) for 7.7 billion euros ($10.15 billion), outbidding Liberty Global PLC (Nasdaq:LBTYA) and marking its first foray in to the consumer broadband and television segments.
Newbury, U.K.-based Vodafone announced in a statement Monday that it would pay 87 euros a share in cash for the group "to acquire all shares in Kabel Deutschland Holding AG by way of a voluntary public takeover offer."
Kabel Deutschland's board is set to recommend the Vodafone deal to its shareholders, the companies said in a separate statement Monday.
The offer price is 3.4 percent more than its June 21 closing price of 84.10 euros. Kabel shares have surged more than 30 percent since February when media reports first referred to Vodafone's interest in the deal.
Vodafone, which according to reports had initially offered 7.2 billion euros for Kabel was forced to sweeten its bid after Colorado billionaire John Malone's Liberty Global offered 85 euros a share, last week.
If Vodafone buys Kabel it would be the company's second major acquisition of a European fixed-line network in the last 12 months. It acquired Cable & Wireless Worldwide in July 2012 for $1.31 billion.
The Kabel acquisition would be the second-largest deal seen in the telecom industry since Vodafone's acquisition, in 2000, of German mobile phone network Mannesmann for $155 billion, at the current exchange rate.
The deal, when it is approved, will give Vodafone, the world's second-largest mobile communications company by revenue and number of subscribers, access to Kabel's 15.3 million household consumers and potential customers, enabling it to offer competitive mobile, fixed-line, television and broadband or 'quad play' packages to its customers.
Quad play or triple play packages, which bundle three or four services in a single package are gaining popularity in European countries such as France and Italy, as they enable customers to watch content on multiple devices.
"German consumer and business demand for fast broadband and data services continues to grow substantially, as customers increasingly access TV, fixed and mobile broadband services from multiple devices," Vodafone Chief Executive Vittorio Colao said in a statement.
"The combination of Vodafone Germany and Kabel Deutschland will greatly enhance our offerings in response to those needs," he added.
In Germany, the deal will help Vodafone compete with rivals such as Liberty Global's own cable operations wing Unity Media, Deutsche Telekom (ETR: DTE) and Sky Deutschland (ETR: SKYD).
"Buying Kabel Deutschland could help Vodafone to reinvigorate its struggling fixed-line operation," said James Barford, a London-based analyst at Enders Analysis, in a note, Bloomberg News reported.
Earlier this month, Liberty, the second-largest cable operator in Germany had purchased entertainment and communications company Virgin Media for $24 billion.
Analysts hope that Kabel's shareholders will accept Vodafone's offer as it is in cash and do not expect the company to face antitrust hurdles.
"There remains the possibility of a counter-offer from Liberty Global, however we believe Liberty's appetite may be tempered by the significant regulatory risks of such a transaction," analysts at JPMorgan said in a note, Reuters reported.
© Copyright IBTimes 2023. All rights reserved.