Volcanic Ash, Super-Wood Are Construction Materials For The Future, Studies Suggest
As the human species continues to grow in numbers, we need to build ever-more structures to meet various needs. And since nature slowly erodes all structures (not to mention other factors), construction of one sort or another is a constant in most places in the world today.
The process of construction is intensive in many ways — labor, materials and energy, to name a few, and as an industry, it has a long way to go before it can be called sustainable, in the ecological sense of the word. Two recent studies suggest two new materials that could make a difference.
One study, undertaken by researchers from Massachusetts Institute of Technology (MIT) and from Kuwait, proposed the use of volcanic ash as an additive to cement, a process they said would reduce the energy involved in making concrete by up to 16 percent. Further, concrete made using a mixture of cement and volcanic ash was found to be stronger than cement alone.
The ash would be produced by grinding down volcanic rocks that are locally available in many places around the world, including many that don't have active volcanoes today. The process of converting rock to ash consumes energy, and that adds into the total energy used in the construction process, but it is far lower than the energy needed to produce concrete.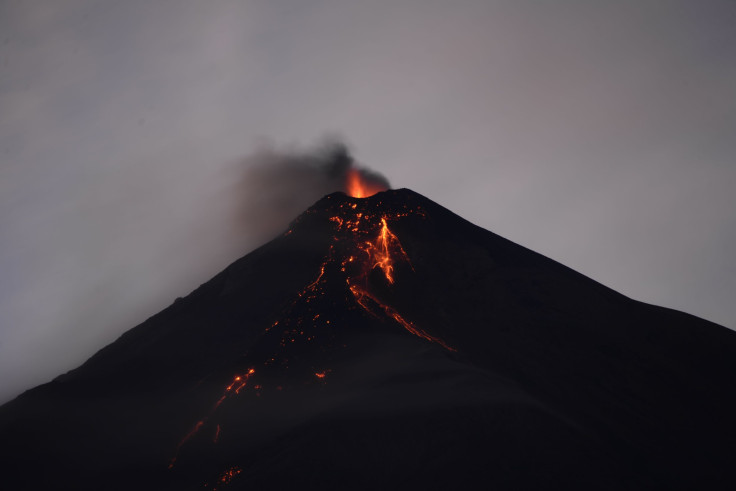 After water, concrete is the most abundantly used material in the world, the researchers said, and production of traditional cement produces about 5 percent of the planet's carbon dioxide emissions.
"Cement production takes a lot of energy because there are high temperatures involved, and it's a multistage process. That's the main motivation for trying to find an alternative. Volcanic ash forms under high heat and high pressure, and nature kind of does all those chemical reactions for us," Stephanie Chin, an undergraduate student at MIT and coauthor of the study, explained in a statement Tuesday.
The second study was led by researchers from the University of Maryland (UMD), College Park, and it put forth a new method to make wood much stronger and tougher than it is in its natural state. According to the researchers, the super-wood produced using their method is stronger than many titanium alloys.
Based on an understanding of the nanostructure of wood, the researchers devised their processing method which works on all types of natural wood to produce the same result. Their "two-step process involves the partial removal of lignin and hemicellulose from the natural wood via a boiling process in an aqueous mixture of NaOH and Na2SO3 followed by hot-pressing, leading to the total collapse of cell walls and the complete densification of the natural wood with highly aligned cellulose nanofibers," they wrote in the study.
"This new way to treat wood makes it 12 times stronger than natural wood and 10 times tougher. This could be a competitor to steel or even titanium alloys, it is so strong and durable. It's also comparable to carbon fiber, but much less expensive," Liangbing Hu from UMD, who led the research team, said in a statement Wednesday.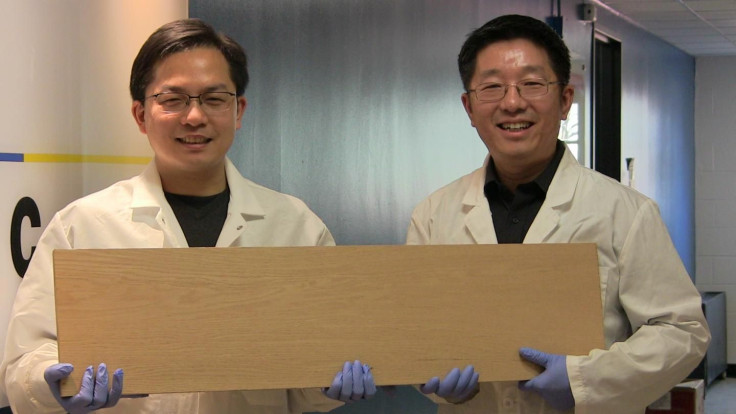 Teng Li, co-leader of the team, added that the processed would be as strong as steel while being six times lighter. It could be used in a variety of applications where steel is currently used, such as buildings, cars and aircraft.
The volcanic ash study, titled "Impact of Embodied Energy on materials/buildings with partial replacement of ordinary Portland Cement (OPC) by natural Pozzolanic Volcanic Ash," appeared in the Journal of Cleaner Production. The super-wood study appeared in the journal Nature, titled "Processing bulk natural wood into a high-performance structural material."
© Copyright IBTimes 2022. All rights reserved.
FOLLOW MORE IBT NEWS ON THE BELOW CHANNELS