Volkswagen Scandal 2015: VW Not The First Automaker To Adopt 'Defeat Devices' And Override Emissions Controls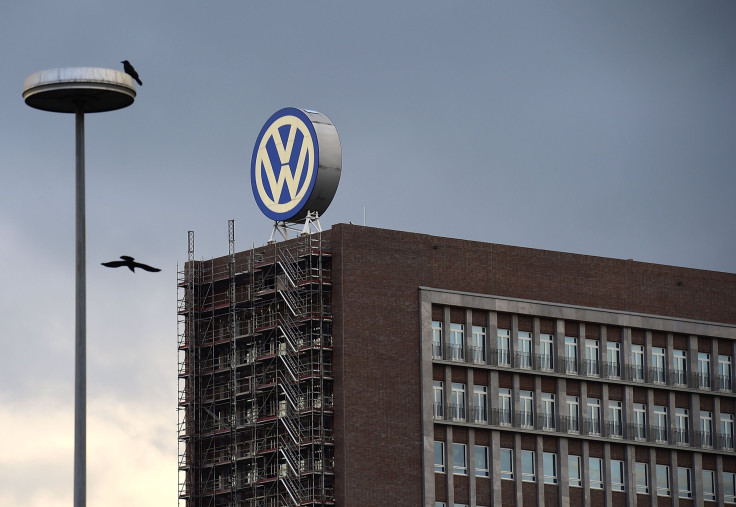 The scandal unfolding at Volkswagen Group around its pollution control systems may be the largest case of its kind in the U.S., but it's far from the first. Environmental regulators in recent decades have launched more than a dozen cases against automakers, accusing them of tweaking or outfitting diesel engines to outsmart pollution tests meant to improve air quality. The result is thousands of recalled or upgraded vehicles -- and millions of tons of toxic air particles spewing into the air.
Volkswagen was one of the first car companies to pay penalties for using pollution "defeat devices" after the 1970 Clean Air Act took root. In 1973, the automaker, based in what was then West Germany, told the Environmental Protection Agency that it sold around 25,000 vehicles equipped with devices that overrode the cars' emissions control systems. Volkswagen settled with the EPA and the U.S. Justice Department in 1974, agreeing to pay $120,000 in penalties -- or $644,000 in today's dollars -- and update future models of its cars.
The four-decade-old penalty pales in comparison to what Volkswagen is facing today. The company admitted Tuesday that 11 million of its diesel-powered cars were programmed to cheat EPA emissions tests by faking levels of the pollutants they produce. If each car is found to violate the Clean Air Act, Volkswagen could face penalties of $18 billion, EPA officials said. That's about six times the largest existing Clean Air Act penalty. Hyundai and Kia in November agreed to pay a combined $300 million as part of a settlement for overstating vehicle fuel-economy standards on 1.2 million cars.
Volkswagen Group CEO Martin Winterkorn resigned Wednesday amid the cheating debacle, accepting responsibility for the "irregularities" found in the diesel engines. "I am stunned that misconduct on such a scale was possible in the Volkswagen Group," he said in a statement.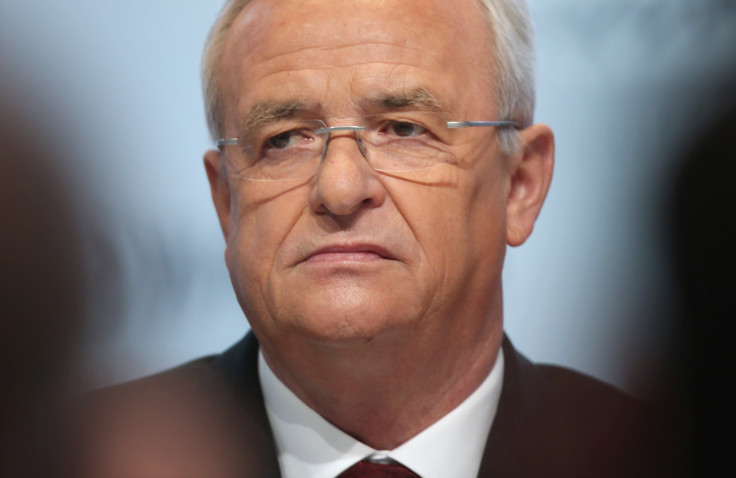 The history of charges and settlements involving defeat devices points to a recurring problem facing clean air agencies and the car companies they regulate. Auto safety experts say they're worried such devices could become more common as regulators tighten rules for tailpipe emissions and the computers in vehicles grow more sophisticated.
"The modern automobile is now many multiple computers on wheels. If you can use computer programs to generate your defeat device, they're much harder to detect," said Clarence Ditlow, executive director of the Center for Auto Safety, a Washington lobbying group.
Overriding emissions control systems can improve speed and smooth handling in cars. The trade-off is an uptick in emissions of nitrogen oxide, carbon monoxide and particulate matter, which contribute to ozone pollution, soot and dust. Air pollution can cause serious lung- and heart-related illnesses, including asthma, bronchitis and heart attacks. About 44 percent of the U.S. population, or 138.5 million people, live in areas where pollution levels are often too dangerous to breathe, the American Lung Association reported this year.
"It's a violation that hits at the heart of public health," said Rena Steinzor, an environmental law expert and professor at the University of Maryland's law school. "In some attenuated and slow way, it actually kills people."
The EPA said Volkswagen used defeat devices in four-cylinder Volkswagen and Audi diesel cars from model years 2009 and 2015, which may have emitted as much as 40 times the legal limit of pollutants when they were on the road. Volkswagen officials said they are cooperating with the EPA investigation. The Justice Department also is investigating the company for possible criminal violations.
The latest Volkswagen scandal involved manipulating the vehicles' software, so that cars would filter pollution when subject to testing, but not run emissions controls when on the road. In 1973, the process was much simpler. In certain vehicles, Volkswagen used temperature-sensing switches that activated the engine's emissions controls when it reached between 68 to 86 degrees Fahrenheit -- the standard temperature for test conditions -- but shut down when engine temperature hit above or below that range, according to a July 1973 letter signed by William Ruckelshaus, then the EPA administrator.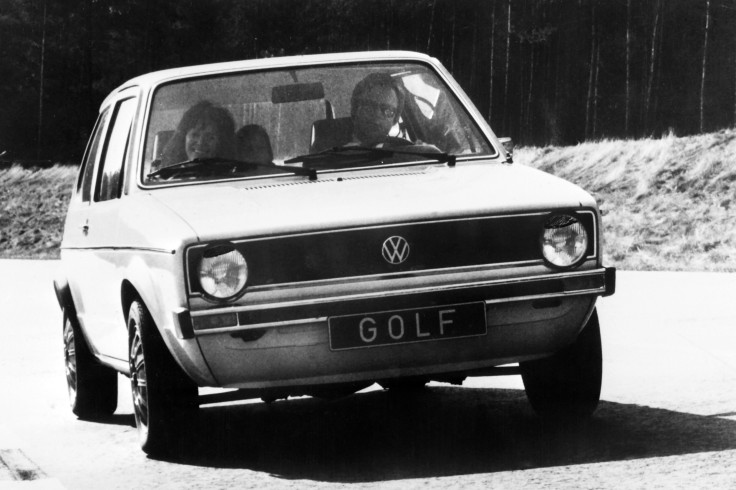 Around the same time, Chrysler agreed to recall and correct pollution control systems on 826,000 cars and light trucks after the EPA learned of similar temperature-sensing devices in the vehicles' radiators. EPA officials said "virtually all" the company's cars emitted nitrogen oxide at levels "considerably above the federal emission standard," according to a 1974 news report. The recall cost Chrysler around $4.1 million, or $20 million today when adjusted for inflation.
By the 1990s, devices to sidestep emissions control systems were getting smarter, according to EPA complaints.
General Motors Co. in 1991 designed an engine control computer chip and installed it in 500,000 Cadillacs. The device was meant to reduce problems with engines stalling, but it also nearly tripled the output of carbon monoxide when the cars' heating and cooling systems were running, officials said in 1995. The EPA and Justice Department settled with GM that year for $45 million.
The largest case landed three years later, when the EPA reached a $1 billion settlement with seven diesel truck manufacturers -- including Caterpillar Inc., Mack Trucks Inc. and Volvo Truck Corp. -- for installing equipment that defeated emissions controls. At the time in 1998, it was the largest U.S. civil penalty for violating environmental law, the EPA said.
"The diesel engine industry has illegally poured millions of tons of pollution into the air," Janet Reno, then the U.S. attorney general, said in a 1998 statement. "These companies needlessly cost themselves millions of extra dollars by not complying with the law in the first place. Today's settlement shows that an ounce of compliance is worth a pound of penalties."
That same year, the EPA settled smaller cases with American Honda Motor Co. and Ford Motor Co. Honda was found to have disabled the misfire monitoring device on 1.6 million cars, depriving emission control inspectors of pollution data, and settled with EPA for $267 million. With Ford, officials found that 60,000 Econoline vans allowed for excessive pollution at highway speeds, resulting in a $7.8 million settlement.
Ditlow, the auto safety expert, said he believes automakers could continue to install defeat devices -- even in the wake of Volkswagen's scandal -- unless federal officials take criminal action against Volkswagen executives.
"The single best way to change corporate behavior is to send the responsible executives to jail," he said. "Volkswagen is the ultimate test for whether regulators are going to hold auto companies responsible."
© Copyright IBTimes 2022. All rights reserved.
FOLLOW MORE IBT NEWS ON THE BELOW CHANNELS