Voting From Space: How NASA's Kate Rubins Will Vote From 'Low-Earth Orbit,' Again
KEY POINTS
NASA Astronaut Kate Rubins will cast her vote from the ISS again
Rubins and a fellow astronaut also cast their votes from space in 2016
The process is similar to absentee voting
Voting from space has been possible since the 1990's
NASA astronaut Kate Rubins is determined to cast her vote in the November elections even if she will be 200 miles above the Earth aboard the International Space Station (ISS). Here is the lowdown on voting from space, on board a space craft that is travelling thousands of miles per hour.
Rubins is currently at Star City just outside of Moscow while she's preparing for her mid-October launch to the ISS. Although she is already headed for the ISS soon, she noted on Sept. 25 that she will be participating in the elections by casting her vote all the way from space.
How can Rubins cast her vote when she won't even be on Earth? As the Associated Press (AP) reports, most American astronauts can do this because a lot of them live in Houston, Texas. Under Rule 81.35 in Texas legislature, someone who is eligible to vote but will be in space on election day and during the early election period are allowed to vote.
It is much like absentee voting but the astronauts' addresses will be listed as "low-Earth orbit" instead of their addresses on Earth.
As the Smithsonian National Air and Space Museum explains, astronauts determine beforehand which elections they will be in orbit for. Prior to election day, they will receive an uplinked ballot from NASA's Johnson Space Center, which they can access to cast their vote. They must then downlink the completed electronic ballot back to the county clerk on Earth to complete the process.
"I think it's really important for everybody to vote," Rubins said, AP reports. "If we can do it from space, then I believe folks can do it from the ground, too."
It is actually not the first time for Rubins to vote from the ISS as she and fellow NASA astronaut Shane Kimbrough cast their votes from the space station in 2016. At the time, Rubins was close to her return to Earth while Kimbrough had just arrived for his four-month mission.
The very first astronaut to cast a vote from space was NASA's David Wolf, who did so from the Russian Space Station in 1997.
"It's critical to participate in our democracy," Rubins said, AP reports. "We consider it an honor to be able to vote from space."
For Rubins' upcoming mission, she will be present for the 20th anniversary of continued human presence aboard the ISS.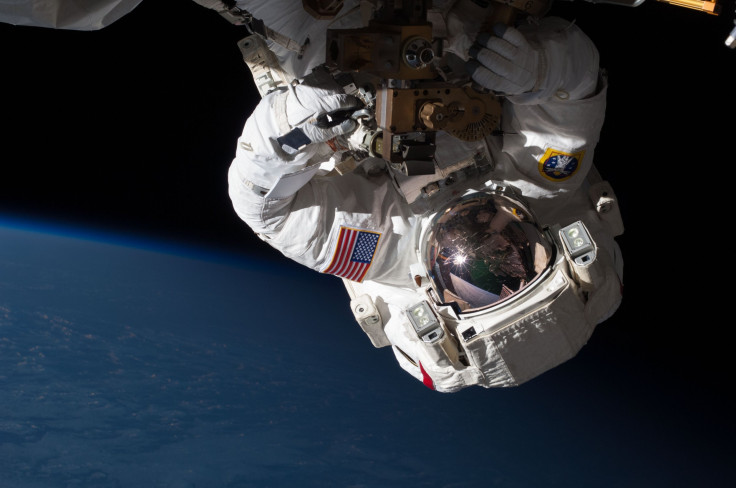 © Copyright IBTimes 2023. All rights reserved.
FOLLOW MORE IBT NEWS ON THE BELOW CHANNELS