VW Begins Telling Customers If Affected By Emissions Scandal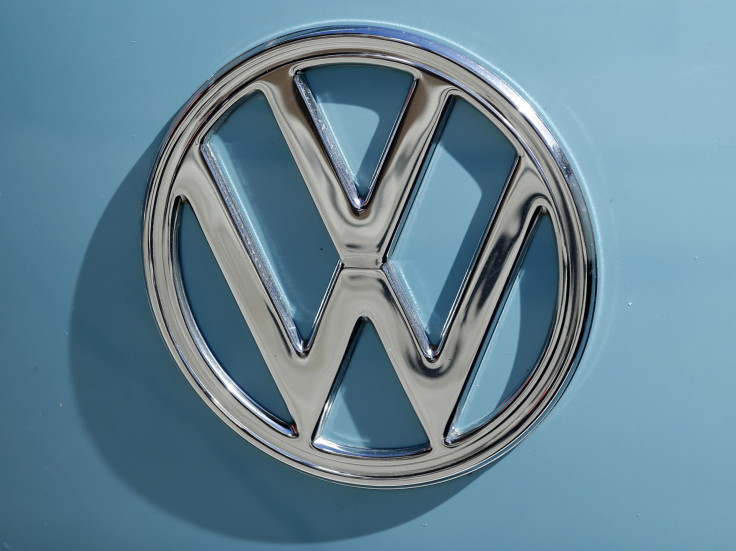 By Andreas Cremer and Barbara Lewis
BERLIN/BRUSSELS (Reuters) -- Two weeks after it admitted to cheating diesel emissions tests, Volkswagen provided the first information on Friday allowing customers to find out if their vehicles are affected.
The German carmaker, which has said it will have to refit up to 11 million cars and vans containing illegal software, rolled out a website page that tells owners who input data about their vehicles whether they will have to bring them into the garage.
Volkswagen is under huge pressure to get to grips with the biggest business crisis in its 78-year history, which has wiped more than a third off its share price, forced out its long-time CEO and rocked both the auto industry and German establishment.
The head of its U.S. business has been called to testify before lawmakers next Thursday, and Germany's KBA watchdog has set an Oct. 7 deadline for it to come up with a refit plan.
While the company started provided information on Friday, customers will not yet know whether the refits will leave their vehicles with diminished fuel economy and performance -- problems that could potentially multiply lawsuits against the Volkswagen and further sully its reputation.
Volkswagen, Europe's biggest carmaker, said earlier on Friday it was taking time to come up with solutions because automatic and manual vehicles and models with different engine categories needed different fixes.
In a sign of the complexity, Belgian car importer D'Ieteren told Reuters it had not heard any technical details about the refit yet, and that Volkswagen had committed only to having a plan set by the end of this month.
In the meantime, customers and dealers have been seething.
"There's been no news whatsoever from Volkswagen, from the dealer, any letter, any phone call, nothing whatsoever," said Giacomo Corrado, who lives outside San Francisco and leases a diesel Golf.
Bradley Hoffman, chairman of the American International Automobile Dealers, said Volkswagen had not communicated well "out of the gate", although he was confident they would ultimately make things right with customers.
"I want them to get off their you know whats and handle this thing swiftly and correctly. But I know they will," he said. "This is urgent for them because it's a public relations nightmare ... They're still in assessment mode."
Volkswagen said on its French website that it would set up a toll free phone number on Monday for customers wanting to call.
The company's shares, which dropped to a 4-year low of 90.70 euros earlier in the day, closed down 4.3 percent at 92.36.
TWO-SPEED RESPONSE
The scandal has exposed inadequate regulations, particularly in Europe where the importance of the car industry to jobs and exports has given it a powerful voice in policymaking.
"Consumers are rightly aggrieved and frustrated. Politics must no longer tolerate this situation in such an important consumer market," Klaus Mueller, head of the Federation of German Consumer Organisations, told Reuters.
The U.S. Environmental Protection Agency (EPA), which announced Volkswagen's cheating in diesel emissions tests on Sept. 18, provides detailed information on vehicle performance in tests. Published data from German counterpart KBA, upon which some other countries rely for tests on Volkswagen vehicles, does not break down the test performance of individual models.
Asked whether there was any way, other than asking the manufacturer, for people to find if a specific model complies with EU rules, a KBA spokesman said: "I don´t think so."
U.S. authorities have generally been quicker to respond to the crisis too.
The EPA, which said on Sept. 25 it would toughen tests for all carmakers, will scrutinize at least 28 diesel models made by BMW, Chrysler General Motors, Land Rover and Mercedes-Benz, the Financial Times reported on Friday.
A U.S. congressional oversight panel said on Thursday it had called Volkswagen's U.S. chief, Michael Horn to testify on Oct. 8, while more than 30 U.S. state attorneys general have banded together to conduct an investigation into Volkswagen, New York Attorney General Eric Schneiderman said on Friday.
Although European authorities are seeking answers as well, the response has generally been slower.
French prosecutors only opened a preliminary inquiry into
Volkswagen on Friday, whereas the U.S. Department of Justice was reported on Sept. 21 to have started a criminal investigation.
European carmakers are lobbying hard, fearing costlier regulations and a fall in sales of diesel vehicles -- which account for around a half of sales in Europe compared with a small fraction in the United States.
In a letter dated Sept. 29 to the European Union's council of ministers, the European Automobile Manufacturers' Association said manufacturers would need until 2019 to fully meet some new pollution limits.
It also suggested U.S. authorities had an ulterior motive. "We understand that the U.S. want to challenge the leadership role that the European manufacturers have taken globally in this technology," said the letter, seen by Reuters, referring to diesel cars.
The car industry is particularly important to Germany, Europe's largest economy, where the likes of BMW, Daimler and Volkswagen employ more than 750,000 people. Berlin has in the past lobbied the EU against tougher regulations on carmakers.
German Vice Chancellor Sigmar Gabriel, who once sat on Volkswagen's board, said on Friday investigations into the company should not turn in to a campaign against the industry as a whole.
However, Philippe Lamberts, co-chair of the Greens group in the European Parliament, said the auto industry had to change.
"They should shut up and put up with it. It's not a question of profits, it's about health, it's about the rule of law," he told Reuters.
Jos Dings, director of campaign group Transport & Environment, said the EU should set up a new Europe-wide vehicle inspection agency akin to the EPA, but was not optimistic.
"Member states will try their utmost to keep that power with their national type approval authorities -- despite the fact that it is clear they have not done much more than indeed approve vehicles," he said.
(Additional reporting by Alexandria Sage in San Francisco, Tom Bergin in London, Philip Blenkinsop in Brussels, Tom Kaeckenhoff and Kirsti Knolle in Frankfurt; Writing by Mark Potter; Editing by Anna Willard)
© Copyright Thomson Reuters 2023. All rights reserved.