Wagner Says Russia Promises Enough Ammo To Stay In Bakhmut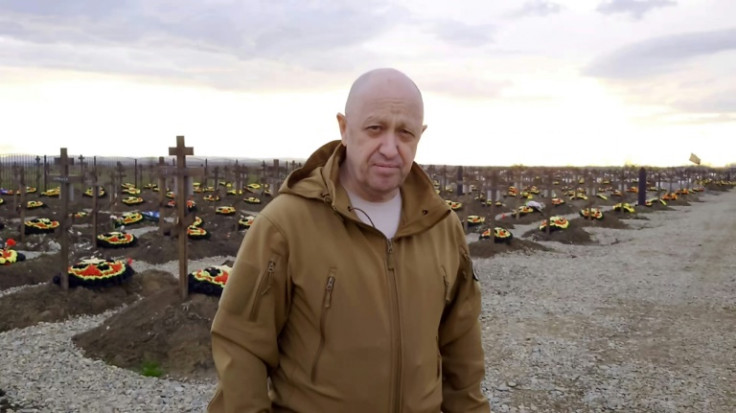 The head of the Wagner mercenary group said Sunday Russia had promised his fighters enough ammunition to stay in Bakhmut, after threatening to pull out in scathing videos.
Rivalries between Yevgeny Prigozhin and the conventional army came to the surface during the battle for the eastern Ukrainian town, where Wagner is leading the assault.
It comes as Russia has reported increasing drone strikes and sabotage, amid speculations of an expected spring counteroffensive from Ukraine.
"Overnight we received a combat order... they promised to give us all the ammunition and armaments we need to continue the operations" in Bakhmut, Prigozhin said.
His group has been assured "that everything necessary will be provided," he added.
On Friday, he threatened to pull out of Bakhmut on May 10, in a series of blistering, heavily bleeped-out videos, blaming Defence Minister Sergei Shoigu and Chief of General Staff Valery Gerasimov for "tens of thousands" of Russian casualties.
"Their unprofessionalism is destroying tens of thousands of Russian guys and that is unforgivable," he said at the time.
In one video, Prigozhin was seen showing rows of what he said were dead Wagner fighters.
"They came here as volunteers and they are dying so you can get fat in your wood-panelled offices," he said.
On Saturday, he asked Moscow to let him hand over his positions to Chechen strongman Ramzan Kadyrov.
Kadyrov, who has ruled Russia's Muslim-majority republic Chechnya for the last decade-and-a-half, said his men were "ready to move" toward Bakhmut.
Prigozhin has for months accused the conventional army of refusing to deliver ammunition to his men.
Still, the emotive language used in Friday's videos and the personal criticism of the leaders of Russia's campaign in Ukraine were unprecedented.
On Sunday, Prigozhin said Russian General Sergei Surovikin, who is one of Gerasimov's deputies, would oversee Wagner's operations.
"He is the only decorated general that knows how to fight," Prigozhin said in a fresh dig at Russia's other army chiefs.
Surovikin, who has a reputation for ruthlessness praised by Wagner, was named military commander in Ukraine in October.
Three months later, he was replaced by Gerasimov, whom Prigozhin regularly criticises.
Russian troops have battled since last summer to capture Bakhmut, whose political importance now surpasses any strategic value.
On Saturday, Ukraine's Deputy Defence Minister Ganna Malyar said Russia was concentrating "its greatest efforts" on Bakhmut.
Ukraine has been gearing up for a counteroffensive aimed at repelling Russian troops from the territories it gained in the east and in the south.
Reports of drone strikes and sabotage attempts have multiplied, which experts suggest are part of Ukraine's preparation for the counteroffensive.
The strikes come before Russia's May 9 public holiday, a central event under President Vladimir Putin, which celebrates the Soviet victory over the Nazis in World War II.
On Sunday, the Russian army said it repelled 22 Ukrainian drones over the Black Sea.
Shortly before, authorities in Russian-annexed Crimea, surrounded by the Black Sea and the Sea of Azov, said they downed more than ten drones over the southern peninsula.
The Russian security services also said they thwarted a drone attack on an airfield in the Ivanovo region.
Moscow blamed Ukraine and its "Western minders" for a car bomb that wounded prominent nationalist writer Zakhar Prilepin and killed his assistant on Saturday.
"The general situation in the area near the Zaporizhzhia nuclear power plant is becoming increasingly unpredictable and potentially dangerous," the UN nuclear watchdog chief Rafael Grossi said on Saturday.
"I'm extremely concerned about the very real nuclear safety and security risks facing the plant."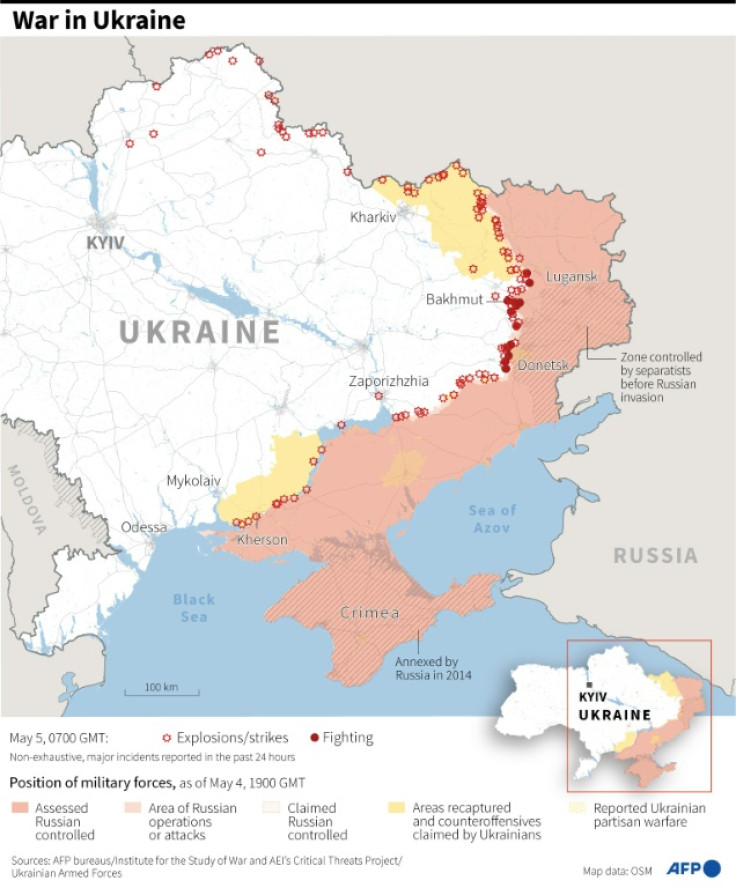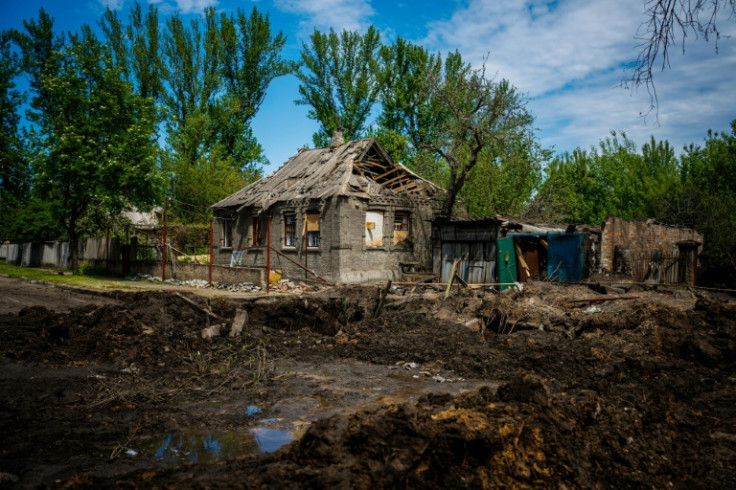 © Copyright AFP 2023. All rights reserved.