Wall Street Begins To Pay Attention To Foot Locker
Wall Street is beginning to pay attention to Foot Locker (FL) again. Its shares rose sharply last week following solid financial results.
The athletic footwear and apparel retailer reported a third-quarter non-GAAP profit of $1.27, ahead of analysts' estimates. In addition, comparable-store sales increased by 0.8% on top of record sales levels last year, driven by solid demand, the company's brand diversification efforts, and improved access to high-quality inventory.
Moreover, Foot Locker raised 2022 EPS guidance to $4.42-$4.50, up from the previous range of $4.25-$4.45. That's a welcome surprise in today's challenging macroeconomic environment.
"Foot Locker's solid third-quarter results during ongoing macroeconomic challenges are a testament to the strengths of this organization that I am honored to now be leading," said Mary Dillon, President, and Chief Executive Officer, in a statement following the release of the third quarter results. "Despite the tough environment, our expanding customer base remained resilient, and I'm proud that our team delivered sales above our expectations, thanks to their exceptional execution."
Wall Street liked what it saw in Foot Locker's financial report, sending its shares up close to 9% in the regular trading session, following the release of the financial results.
That's a significant difference from a year ago when a similar showing failed to impress Wall Street. Then, the shares of the athletic footwear company dropped 8.4% following the announcement of the third quarter of 2021 financial results.
Over the last 12 months, the company's shares have lost 21.90% of their market value, lagging behind the broader market, which has lost 14.30%.
Foot Locker's shares have been held down by supply chain concerns and worries over its relationship with Nike. The athletic apparel leader has changed its business model, transitioning from an indirect to a direct business model, raising fears on Wall Street that Nike would cut its ties with Foot Locker.
But Quo Vadis president John Zolidis, a long-time follower of the company, thinks that Foot Locker will survive the transition from a quasi-Nike-only distribution channel to becoming a successful multi-brand retailer.
Zolidis is a fan of recently-appointed new CEO Mary Dillon, who sees something in the potential for the company that the Street cannot. And he thinks that the company's valuation is incredibly low (7x P/E and 3x EV/ EBITDA, not adjusted for GOAT stake).
Moreover, he notices that the stock has very few sell-side supporters due to intense investor skepticism. And that could set the company's shares up for significant gains should the market get behind Ms. Dillon's yet-to-be-articulated plan.
Furthermore, Zolidis likes the Company's guidance.
"We are still glad that business is not terrible and to see that guidance suggests that the company has a handle on its business and trends," he said in a research note following the release of the company's third-quarter financial results.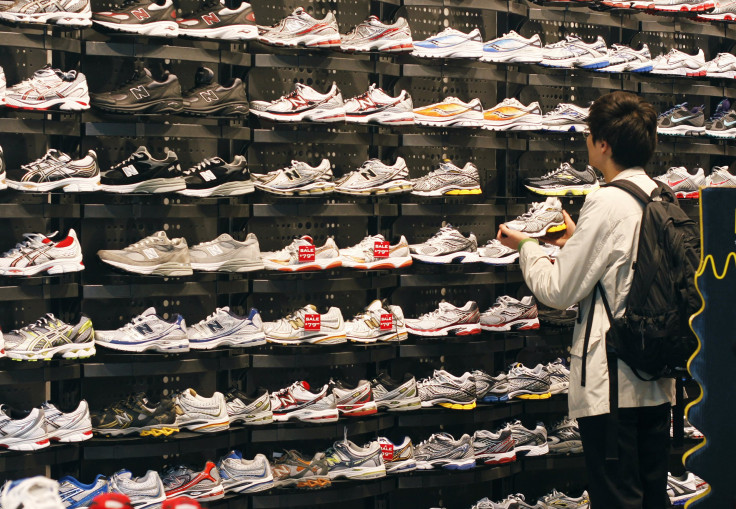 © Copyright IBTimes 2023. All rights reserved.
FOLLOW MORE IBT NEWS ON THE BELOW CHANNELS