Wall Street's Week Ahead: Economists Eye FOMC Minutes, Target Corporation Q3 Earnings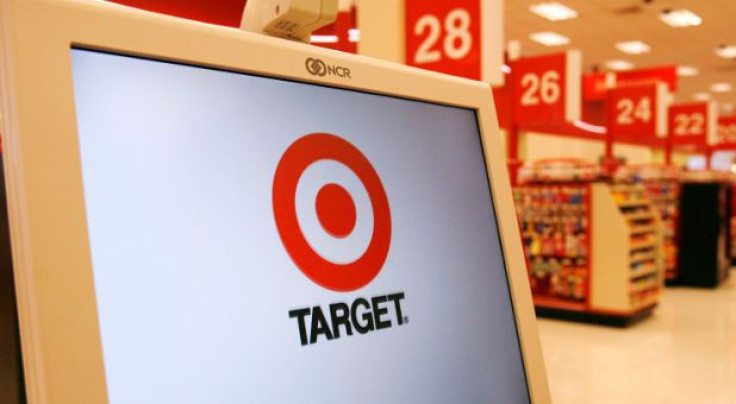 Economists will get another glimpse at the U.S. economy's vital signs next week, as they sort through U.S. housing reports and a steady stream of key retail earnings announcements. Japan's central bank is set to make an interest rate decision to help the world's third-largest economy emerge from the doldrums.
The U.S. Federal Reserve is scheduled to release its latest minutes from the Federal Open Market Committee's meeting on Oct. 28-29. Investors will be eyeing the report to see whether the FOMC hinted at when the central bank will begin raising interest rates, which are at historic lows. Most economists expect to see a hike in rates during the middle of next year.
Target Corp. and consumer electronics retailer Best Buy Co. are slated to post quarterly results. So far this earnings season, retailers have painted a mixed picture of the coming holiday shopping season, traditionally the strongest quarter for the U.S. economy. Earlier this week, retail giant Wal-Mart Stores Inc. beat analysts estimates, driven by a strong back-to-school shopping season. However, Macy's Inc. lowered its fiscal year earnings guidance after reporting revenue that missed analysts' expectations. Consumer spending accounts for nearly two-thirds of U.S. gross domestic product.
Another key item on the agenda: oil prices, which have been steadily falling since June. As the price of oil continues to slide, economists expect cheaper gas prices to put more money back into U.S. consumers' pockets, a positive sign ahead of the holiday season.
"As we see it, falling oil prices are likely to boost consumer spending just as we move into the holiday season. We expect a jump in traditional discounting to lure shoppers, as increased dispensable income due to lower energy prices is targeted by business," Peter Cardillo, chief market economist at Rockwell Global Capital, said in a research note.
The housing sector will be a major focus next week, with a slew of data points, along with quarterly earnings from Home Depot Inc. and Lowe's Cos., the world's No. 1 and No. 2 home improvement retailers, respectively. Analysts will be watching both companies' earnings, along with the Commerce Department's housing starts and the National Association of Realtors' index on existing home sales, to see if the sector will finish the year strong.
Data last month showed home building in the U.S. rebounded in September, as housing starts rose 6.3 percent and building permits, a bellwether for future construction, increased 1.5 percent. Meanwhile, U.S. existing home sales in September hit the highest level of the year, a sign of slowly building momentum in the housing market. Total existing home sales, which are completed transactions that include single-family homes, townhomes and condominiums, increased 2.4 percent to a seasonally adjusted annual rate of 5.17 million in September.
The Bureau of Labor Statistics will release its monthly Consumer Price Index next Friday, a key gauge the Federal Reserve uses to measure U.S. inflation. CPI measures how much Americans pay for everything from big-ticket items such as cars and refrigerators to rent and doctor's visits. Inflation has declined in recent months after picking up in the second quarter as a stronger U.S. dollar, coupled with slower economic growth in China and Europe, have weighed on import prices. The previous report showed consumer prices rose modestly to 1.7 percent in September from a year earlier as energy prices fell 0.7 percent.
On the global front, Japan will release its latest gross domestic product figures for the third quarter on Monday. Economists expect the economy grew at a 2.1 percent annualized rate during the July-September quarter, according to analysts polled by Thomson Reuters. The Bank of Japan will also announce its latest interest rate decision on Wednesday following its aggressive new round of quantitative easing, which surprised the financial markets last month.
Here's the latest economic calendar for the week of Nov. 17. All listed times are EST.
Monday, Nov. 17
8:30 a.m. -- Empire State index (Nov.)
9:15 a.m. -- Industrial production (Oct.)
9:15 a.m. -- Federal Reserve's capacity utilization (Oct.)
Non-U.S.:
Japan -- Gross domestic product (Q3)
Earnings:
Urban Outfitters Inc.; China Mobile Games and Entertainment Group Ltd.; JD.com Inc.; Tyson Foods Inc.
Tuesday, Nov. 18
8:30 a.m. -- Producer price index (Oct.) 10 a.m. -- Home builders' index (Nov.)
Non-U.S.:
Germany -- ZEW Survey of Economic Sentiment (Nov.)
U.K. -- Consumer price index (Oct.)
Earnings:
Home Depot Inc.
Wednesday, Nov. 19
8:30 a.m. -- Housing starts (Oct.)
2 p.m. -- FOMC minutes
Non-U.S.:
Japan -- Bank of Japan interest rate decision; monetary policy statement/BoJ press conference
U.K. -- Bank of England minutes
Earnings:
Lowe's Cos.; Staples Inc.; Target Corp.; L Brands Inc.
Thursday, Nov. 20
8:30 a.m. -- Weekly jobless claims
8:30 a.m. -- Consumer price index
8:30 a.m. -- Core CPI
9:45 a.m. -- Preliminary Markit flash PMI (Nov.)
10 a.m. -- Existing home sales (Oct.)
10 a.m. -- Philadelphia Fed Survey (Nov.)
10 a.m. -- Conference Board's Leading Indicators (Oct.)
Non-U.S.:
Japan -- BoJ Monthly Economic Survey
European Union -- Preliminary Markit Manufacturing PMI (Nov.)
Germany -- Preliminary Markit Manufacturing PMI (Nov.)
France -- Preliminary Markit Manufacturing PMI (Nov.)
Earnings:
Best Buy Co.; Buckle Inc.; Dollar Tree Inc.; Gamestop Corp.; Gap Inc.; Marvell Technology Group Ltd.; Ross Stores Inc.
Friday, Nov. 21
11 a.m. -- Kansas City Fed Manufacturing Index (Nov.)
Non-U.S.:
Canada -- Bank of Canada Consumer Price Index (Oct.)
Earnings:
Foot Locker Inc.
© Copyright IBTimes 2023. All rights reserved.
FOLLOW MORE IBT NEWS ON THE BELOW CHANNELS