Walmart Cyber Monday Deals To Begin Sunday As Experts Predict Record Sales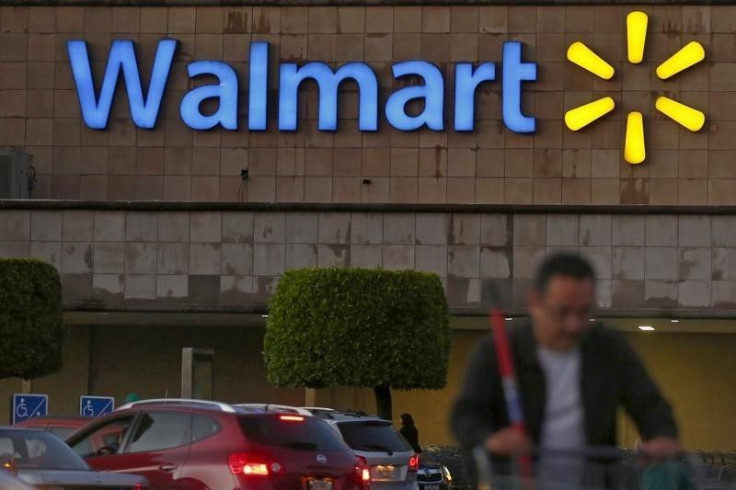 Cyber Monday 2015 is expected to set a new record for online shopping, and the world's biggest retailer is looking to get a jump on everyone by launching its deals a day earlier.
Walmart will begin offering all of its Cyber Monday deals on Sunday for the first time in its history, as waiting for Monday no longer makes any sense, according to Fernando Madeira, chief executive of Walmart.com. "The customers have changed but Cyber Monday hasn't changed with them," Madeira told Reuters. "Now everyone has Internet."
The origins of Cyber Monday go back about a decade when stores looked to cash in on those still looking for deals after the Black Friday shopping weekend, and with the advent of high-speed broadband in the workplace, Monday was picked as the best day to offer these online deals.
Last year, Walmart offered some of its Cyber Monday deals on Sunday, but this year it will launch all 2,000 online-only specials at 8 p.m. EST Sunday, Nov. 29. Walmart has so far only teased what deals it will be offering, but we know they include a 4K Samsung TV and a "Gears of War" Xbox One bundle.
For the first time, industry experts at Adobe are predicting that Cyber Monday sales will pass the $3 billion mark, which will be a 12 percent increase over 2014, but the figure still pales in comparison to the $14.3 billion spent during China's Singles' Day on Nov. 11. It took shoppers in China just 8 minutes to spend $1 billion on Alibaba's various online shopping portals.
© Copyright IBTimes 2023. All rights reserved.