Walmart Is Gearing Up For The Holidays Early To Fight Inflation, Supply Chain Issues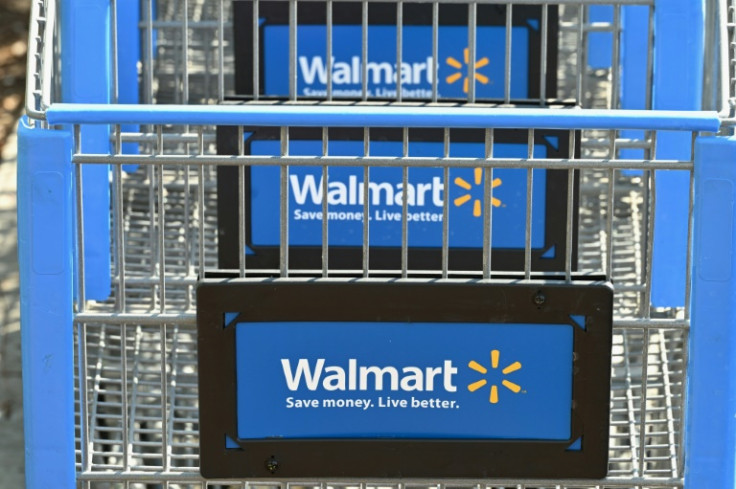 Walmart (WMT) is readying itself for the holidays early this year to ensure its customers don't experience the same issues that plagued the retail industry in 2021.
Last year, supply chain problems made products disappear from shelves and caused many retailers like Walmart to be stuck with unsold inventory that came in after the holiday season. Bottlenecks at the Port of Los Angeles and Port of Long Beach caused shipping delays, making it difficult for shoppers to score the deals and gifts they were looking for last year.
But this year, Walmart is being proactive, ramping up well ahead of the holiday season with early sales and by hiring seasonal workers. This holiday season, however, faces a new set of challenges for Walmart to contend with as inflation is forcing consumers to cut back, and global supply chains have not fully recovered.
Walmart said it is seeing a shift in consumer behavior this year, with customers doing their holiday shopping earlier than ever. Reacting to the change, Walmart is implementing a number of steps to gain more customers and thwart consumer problems.
The retail giant has optimized its supply chain operations "end-to-end" for an efficient flow of merchandise in stores and "stronger stock levels" of products. It is also fulfilling many orders through its 4,700 stores that it said are located within 10 miles of 90% of the U.S. population.
Delivery and order pickup have also been streamlined, with the company offering pickup and delivery of more than 240,000 items and express 2-hour delivery, free next-day delivery, and two-day delivery for online orders.
Its Spark Driver service is also now able to reach 84% of households in the U.S. from 10,000 pickup points. Walmart's drone delivery option will also be expanded to 34 sites by the end of the year, which can reach 4 million households in six states, the company said.
Four more fulfillment centers are being added over the next three years, with the first opening in Joliet, Illinois. Walmart said the next-generation fulfillment facilities allow it to move products faster through its distribution and fulfillment network into stores, while automated technology is being added to three distribution centers and will go live in three more by the end of the year.
Earlier than ever, Walmart has extended its return policy and is offering curbside returns curbside. For Walmart+ members, returns can be picked up directly from their homes. Eligible purchases made on or after Oct. 1 can now be returned through Jan. 31, 2023.
To ensure stores are properly staffed for the holidays, about 40,000 workers will be added to Walmart's workforce, including 1,500 drivers to its truck fleet. The number of new hires has been pared back significantly compared to 2021, when Walmart hired about 150,000 new employees.
As of Thursday at 10:32 a.m. ET, shares of Walmart were trading at $132.51, down 60 cents, or 0.45%.
© Copyright IBTimes 2023. All rights reserved.