Walmart Layoffs: Retail Giant To Cut Over 1,200 Workers To Streamline Supply Chain
Walmart (WMT) is shaking up its operations with a series of layoffs that will occur in the first part of 2021.
The layoffs will affect 1,241 employees located in Arkansas and New Jersey that will go into effect on Jan. 31, 2021, according to the WARN notices filed in the states and obtained by Retail Dive.
Walmart is headquartered in Bentonville, Arkansas, and also has offices in Hoboken, New Jersey, from when it acquired Jet.com in 2014, which was then transitioned under Walmart.com's organizational structure.
A Walmart spokesperson told the news outlet, "Those who take new roles at Walmart will receive one year of salary protection and their target bonus for the year. In the case of associates who do not assume a new role in the coming months, they will receive their target bonus for the year, transition benefits and severance, as eligible."
Affected employees were notified of the layoffs in July through an internal memo obtained by Retail Dive, where Walmart U.S. CEO John Furner and Walmart U.S. E-Commerce CEO Marc Lore said, "We are streamlining some roles so we can be more effective and efficient. At the same time, we are creating new roles, particularly in the supply chain, in our stores, and in other facilities which will open up new opportunities."
Laid-off employees can apply for open positions within the company, the memo said.
The news of the omnichannel operations layoffs come as Walmart makes changes to its fulfillment strategy. Last week, the retailer announced that it was preparing for the holiday season by fulfilling orders directly at more than 2,800 stores to ensure there weren't delays in the shipping process.
Tom Ward, senior vice president of Customer Product at Walmart, said in a blog post, "We've created a program that routes some Walmart.com orders to be fulfilled straight from our stores. We'll use our existing local delivery capabilities to get orders to customers faster, while reducing the load on our online fulfillment centers."
In addition to fulfilling orders directly at its stores, Walmart is also setting up a series of pop-up e-commerce distribution centers at 42 of its regional distribution centers to handle online orders from its website that it expects to increase in demand during the holiday season.
In September, Walmart announced that it would hire more than 20,000 seasonal workers to fill positions at its e-commerce fulfillment centers.
Shares of Walmart were trading at $152.49 as of 1:24 p.m. EST, down 29 cents of 0.19%.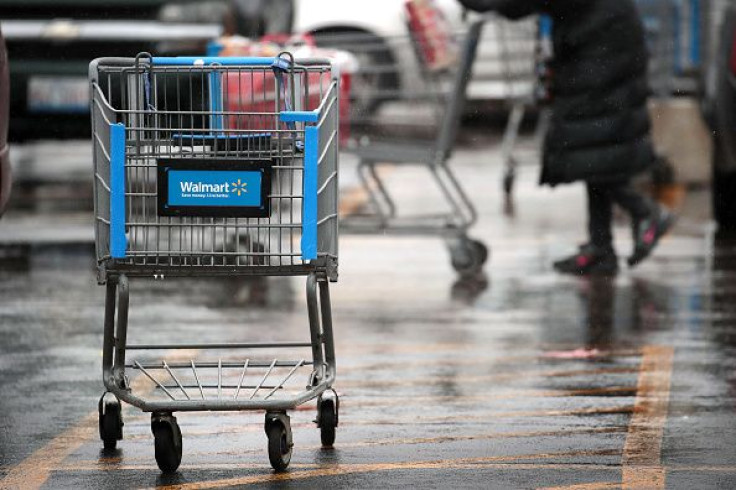 © Copyright IBTimes 2023. All rights reserved.