Want To See The 2020 Corvette C8? Here's How And Where
While car enthusiasts may not be able to get their hands on a 2020 Corvette C8, they can see it up close and personal at one of its viewing events. The new C8 will be taking a tour of the U.S. this summer and could end up a dealership nearby.
General Motors (GM) has scheduled an East Coast and West Coast tour of the Chevy Corvette C8 at its local dealers in the U.S. from August to December, Car and Driver reported. The sportscar will also reportedly stop at the National Corvette Museum in Bowling Green, Kentucky, as part of the tour.
For the tour, GM will display the C8 along with providing interactive displays and car experts on-site, the news outlet said. This will also provide the opportunity to see how to customize the 2020 Corvette model with a range of personalized options and parts.
Chevy has not provided an official schedule for the Corvette C8 tour as it told Car and Driver that it is adding dealer locations daily. An unofficial list of viewing locations provided by Corvette Forum can be found here or by calling the Corvette Concierge at 1-866-424-3892.
"The consumer tour utilizes a temporary structure and is designed to be used at larger audience events," Kevin Kelly, a GM spokesperson said in an email to the news outlet. "The dealer tour is designed to leverage the dealer's showroom and facility and features displays that can be easily moved around depending on showroom layout."
The C8 was showcased at the Concours d'Elegance of America on Sunday, where it was announced that the Corvette was nearly sold out already.
Chevy is not offering test drives of the Corvette C8 during the U.S. tour. The C8 is expected to be available in early 2020.
Shares of GM stock were down 0.91 percent as of 2:51 p.m. ET on Tuesday.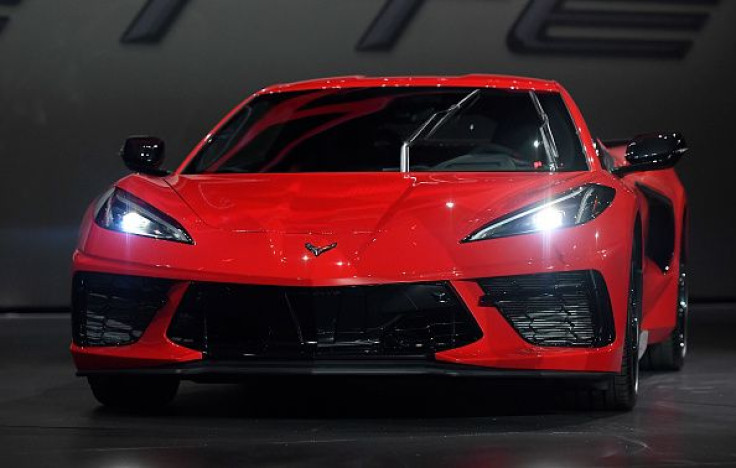 © Copyright IBTimes 2023. All rights reserved.