War In Afghanistan: Donald Trump Should Stop Conflict, Withdraw US Troops, Taliban Warns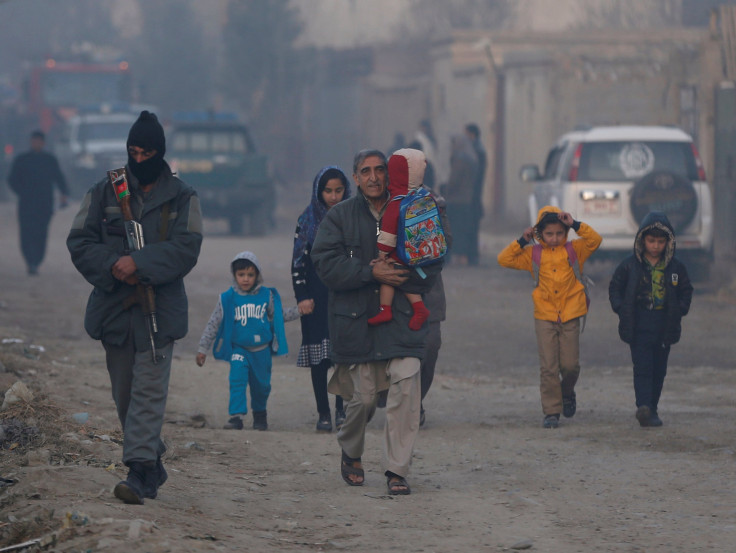 President Donald Trump is getting conflicting advice on what the U.S.' next steps should be in the ongoing war in Afghanistan. The Taliban urged Trump Monday to withdraw U.S. forces from the war ravaged Middle East nation, noting that 15 years of conflict has not resulted in favorable conditions. Meanwhile, Russia's foreign ministry said Tuesday exiting Afghanistan would result in more chaos in the country.
The Taliban's message came in an open letter published on one of its official web pages. It argued that the U.S. is losing credibility by continuing a costly war that has accomplished little. Some 8,4000 U.S. troops remain in Afghanistan under a NATO-led coalition to counter terrorism groups such as the Taliban.
"So, the responsibility to bring to an end this war also rests on your shoulders," the Taliban's letter said. "You have to realize that the Afghan Muslim nation has risen up against foreign occupation," it added.
Russia, for its part, said it had not yet broached the topic with the new administration of U.S. President Donald Trump. "As far as I know, Trump does not currently have any intentions to withdraw, which is logical, because if in the current environment he decides to withdraw the contingent, then everything will collapse," Zamir Kabulov, special representative to the Russian president on Afghanistan, said.
Trump has signaled that he is concerned about the future of Afghanistan by appointing officials with extensive experience with the war to his cabinet. Retired Marine Corps General James Mattis is serving as secretary of defense and former General Michael Flynn was named as national security adviser.
The Taliban, however, said both men have an outdated view of what is happening on the ground in Afghanistan. "They would emphasize continuation of war and occupation of Afghanistan because they can have better positions and privileges in war," the letter said.
There were 2,247 U.S. military deaths in Afghanistan between 2001 and 2016 and more than 20,000 U.S. service members have been injured while serving in the conflict.
© Copyright IBTimes 2023. All rights reserved.