War Between China And Japan? Chinese Vessels Sail Near Disputed Senkaku Islands In East China Sea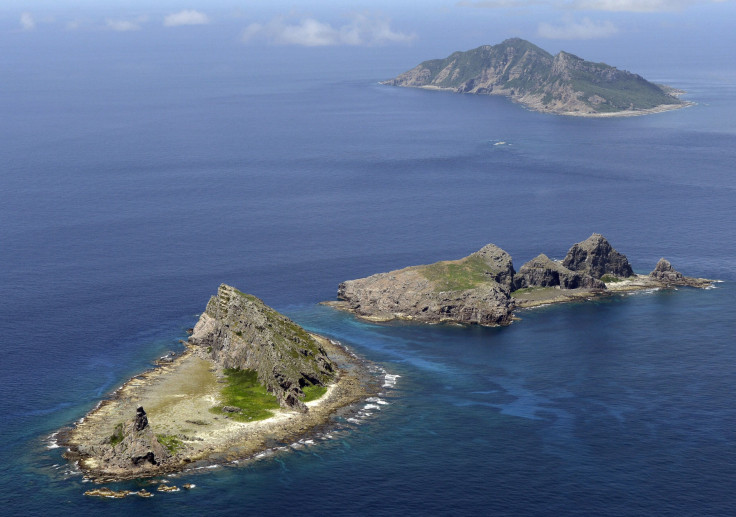 Chinese coast guard vessels on Monday sailed near the disputed islands in East China Sea controlled by Japan, according to officials of both countries. The islands, known as the Senkakus in Japan, are claimed by China as the Diaoyus.
Three Chinese ships entered the waters surrounding the uninhabited islands, the Japan coast guard said. The vessels remained in the area for about two hours, according to the coast guard.
China's State Oceanic Administration, which supervises the country's coast guard, said the vessels "cruised within China's Diaoyu Islands territorial sea." China's Defense Ministry, on its website, confirmed the coast guard's move.
Japanese foreign ministry lodged protests with the Chinese embassy over the incident, Japan's broadcaster NHK reported.
The Senkaku Islands have been the center of a row between Tokyo and Beijing, which is also involved in another territorial dispute with several countries over the South China Sea.
Monday's move came two days after U.S. President Donald Trump's new Defense Secretary Jim Mattis reaffirmed Washington's stance to defend Japan and the contested islands. He made the comments in Tokyo during his maiden official visit abroad as the defense secretary.
However, China reacted to Mattis' statement by blaming the U.S. of creating tensions in Asia.
"We urge the U.S. side to take a responsible attitude, stop making wrong remarks on the issue involving the Diaoyu islands' sovereignty, and avoid making the issue more complicated and bringing instability to the regional situation," Chinese Foreign Ministry spokesman Lu Kang said Saturday.
Mattis also spoke about the South China Sea situation and said Beijing's territorial claim to almost all of its waters "has shredded the trust of nations in the region." However, he also called for the disputes to be settled through negotiation and diplomacy.
© Copyright IBTimes 2023. All rights reserved.
FOLLOW MORE IBT NEWS ON THE BELOW CHANNELS