Amid Tensions Over East China Sea Military Patrols, China Accuses Another Citizen Of Espionage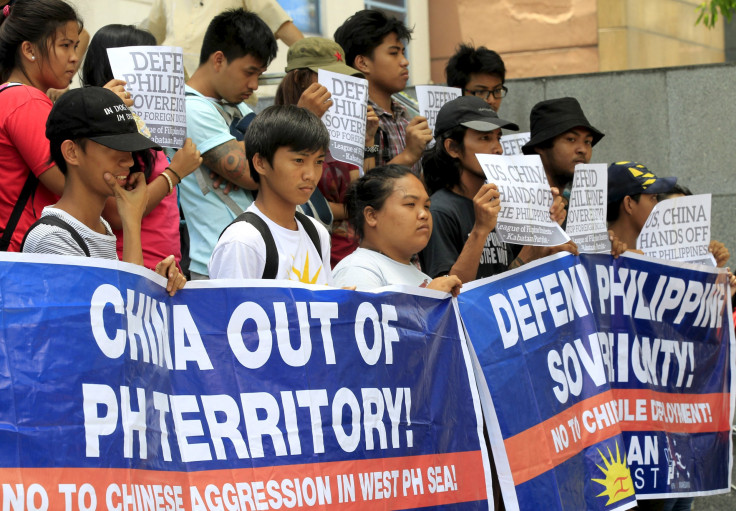 The Chinese government has jailed a man for seven years for passing information to an unidentified foreign government about Beijing's military patrols in the East China Sea. Chinese state media said a foreign government had recruited a man named Chen Wei to take photographs of islands claimed by both China and Japan known as the Diaoyu islands by Beijing and the Senkaku islands by Tokyo.
China has increasingly signaled it has growing concerns about espionage. State media reported Tuesday that for the first time since 2008 a man named Huang Yu was sentenced to death for selling approximately 150,000 classified documents to foreign spies. Meanwhile, warnings over foreign spies took a strange tone earlier this week with reports cautioning women to be wary of accepting roses from attractive foreigners because they could be dealing with spies.
Reports said Chen was caught in 2013 raising questions about the timing of the state media reports amid a new push from Chinese President Xi Jinping to combat foreign threats and bolster the country's security agencies.
Increased warnings over espionage come as Brunei, China, Malaysia, the Philippines, Taiwan and Vietnam all have claimed parts of the South China Sea while China and Japan have disputed claims in the East China Sea. Over $5 trillion worth of trade passes through the resource-rich waters of the South China Sea annually.
Islands Disputed in the South China Sea | Graphiq
American officials have questioned China's militarization in the region as well as its land reclamation. As part of a trip to support regional allies, U.S. Deputy Secretary of State Antony Blinken said Thursday Washington would continue to support regional allies and defend its own interests in the region.
"United States and Vietnam are sharing interest in maintaining peace and stability in the region, so is China," Blinken said speaking at a university in Hanoi. "But its massive land reclamation projects in the South China Sea and the increasing militarization of these outposts fuels regional tension and raises serious questions about China's intention."
© Copyright IBTimes 2023. All rights reserved.