'War Machine' Rape Tweet: Bellator MMA Fighter Jon Koppenhaver Apologizes For Claiming He 'Raped' Girlfriend Christy Mack On Twitter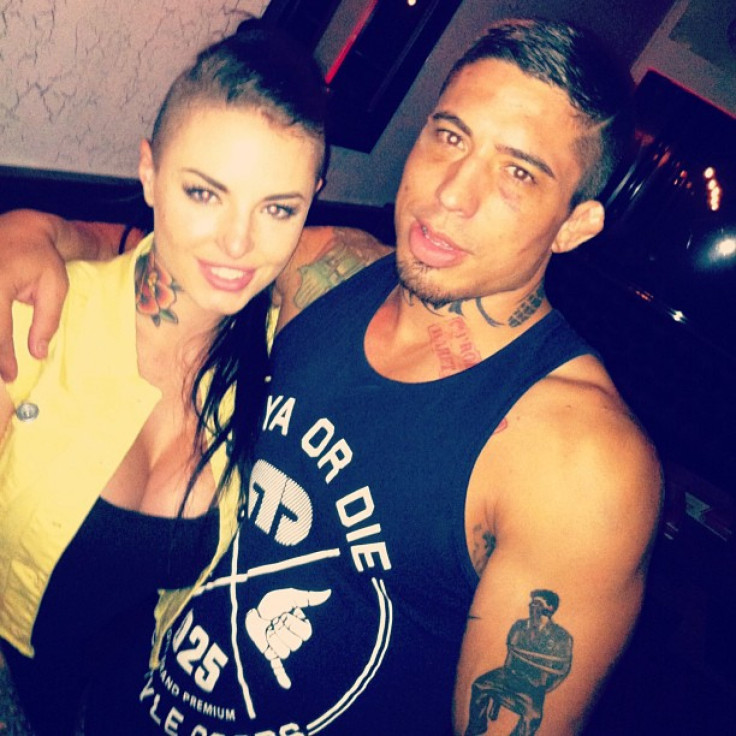 MMA fighter Jon Koppenhaver apologized on Sunday after posting a tweet claiming that he had "raped" his girlfriend, adult film star Christy Mack.
Koppenhaver, who fights for Bellator MMA and legally changed his name to "War Machine," drew criticism from Twitter users after making a series of controversial about his sexual relationship with Mack. "Just raped [Christy Mack] She tried to make me wait until "after errands" As if! [sic]," Koppenhaver tweeted. The tweet has since been deleted.
Soon after, "War Machine" attempted to defend his tweet by writing that "Real men rape. (Their GF's and wives, not strangers, don't get your panties in a bunch.)" When the second tweet caused yet another negative reaction, Koppenhaver deleted the comment and attempted further clarification.
"Apparently you idiots didn't read my tweet prior to the one y'all are crying about, it puts it in the right context. Sensitive a—b------," Koppenhaver tweeted. "Context is the word…y'all motherf------ just love to take what I say out of CONTEXT and then attempt to demonize me with it [sic]."
Koppenhaver continued to spar with angry Twitter users for several hours before issuing an apology for his tweets regarding Mack. "I tweeted something earlier that was stupid, insensitive and wrong. Rape is never something to joke about ever. I sincerely apologize," he wrote.
Mack, 22, came to her boyfriend's defense, denies that Koppenhaver's comments were anything more than an attempt at humor. "To be clear, [War Machine] says stupid things at times; we all know this. He did not rape me, nor would he rape any woman (or man)," Mack wrote on Twitter.
In a statement obtained by Bleacher Report, Bellator CEO Bjorn Rebney condemned the 31-year-old MMA fighter's rape tweet. "I agree with those who found Jon's earlier statement to be offensive and inappropriate. And, while his public apology surely does not excuse his statement, it does evidence his recognition of the seriousness of the situation and his realization that what he said was offensive, ignorant, and hurtful," Rebney said.
This isn't the first time that Internet statement has gotten "War Machine" into trouble. He was released from his initial contract with Bellator after making derogatory remarks about President Barack Obama on Myspace.
© Copyright IBTimes 2023. All rights reserved.