Warren Buffett's Berkshire Hathaway (BRK.B) Drops Gannett, Bets On Dish In Q2 2013 - 13F Reveals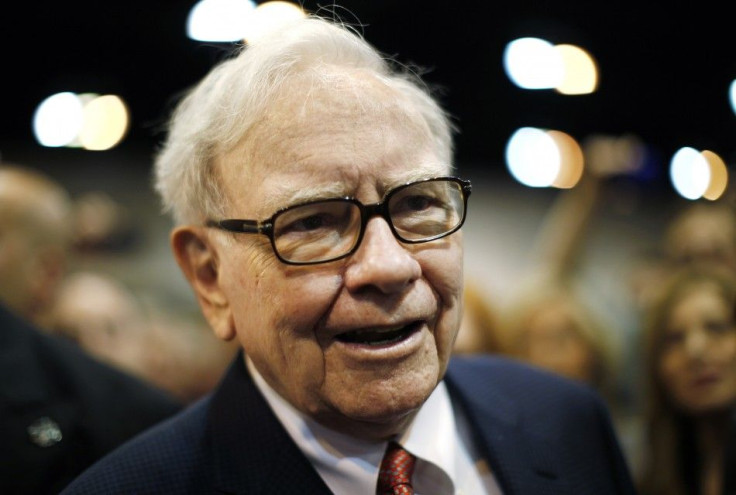 Warren Buffett's Berkshire Hathaway Inc. (NYSE:BRK.B) again dumped its shares of Kraft Foods Group Inc. (Nasdaq: KRFT) and Mondelez International Inc. (Nasdaq: MDLZ), the packaged food companies that split up late last year. Meanwhile, the company took a new position in DISH Network Corp. (Nasdaq: DISH).
The disclosure emerged Thursday morning from the company's 13F filing, a quarterly Securities and Exchange Commission disclosure that shows what some of the world's best-known money managers did in the previous quarter.
As of June 30, Omaha, Nebraska-based Berkshire held just 192,666 shares in Kraft. That's down 88 percent from the stake reported as of March 31. Its stake in Mondelez was slashed by 92 percent to 578,000 shares. The two companies were created by a split up of Kraft Foods Inc. in October, 2012.
In another large sale, Berkshire increased its General Motors Company (NYSE: GM) holdings by 60 percent to 40 million shares, or about $1.4 billion at Wednesday's closing price.
According to the filing, Berkshire unloaded all 1,740,231 shares it held of newspaper company Gannett Co., Inc. (NYSE: GCI).
Berkshire is also reporting a new stake in Dish Network, the satellite-TV company controlled by billionaire Charles Ergen, of 547,312 shares. That stake is currently worth about $24 million.
Berkshire's investments are closely watched by investors because of Buffett's successful track record. However, the 81-year-old investment guru has repeatedly warned that not all the moves in the investment portfolio are his.
The 13F filing doesn't distinguish between Buffett's stock picks and those made by the company's other investment managers. But the small size of that holding indicates it was bought by one of Berkshire's portfolio managers, not by Buffett himself.
"When our quarterly filings report relatively small holdings, these are not likely to be buys I made but rather holdings denoting purchases by [investment managers] Todd [Combs] or Ted [Weschler]," Buffett wrote in his widely read shareholder letter in February of last year.
Berkshire made no changes in its holdings of American Express Company (NYSE: AXP) and The Coca-Cola Company (NYSE: KO). But raised its holding in Wells Fargo & Co. (NYSE: WFC) by 1.1 percent.
The 13F filing omitted some data that was reported confidentially to the SEC, indicating that Berkshire is building or cutting a position in a stock and doesn't want copycats to invest in it.
Berkshire's stock portfolio, which is about three times larger than its fixed-income holdings, rallied past $100 billion in the second quarter, up from $85 billion in first quarter.
Shares of Berkshire Hathaway Inc. (NYSE: BRK.B) fell 0.66 percent, to $115.80 apiece, in Thursday's premarket trading.
© Copyright IBTimes 2023. All rights reserved.