Warriors Injury News: Curry To Miss Clippers Game, Green, Livingston Could Return
Stephen Curry will continue to be on the sidelines for the Golden State Warriors when they take on the Los Angeles Clippers on Monday night.
Curry injured his groin in Thursday's heavy 134-111 home loss to the Milwaukee Bucks and did not return for the fourth quarter. He later underwent an MRI on Friday which had encouraging results according to head coach Steve Kerr.
"I saw him this morning, and he is feeling better," Kerr said before Saturday's win over the Brooklyn Nets. "He did some work with Rick at the facility, and he had better mobility and less pain. It's a good sign."
However, the point guard will be missing his second game in a row when the Warriors take on the Clippers as the team confirmed he will not be available. Curry, who has had his fair share of injury problems over the years, will be taking a cautious approach toward his return.
It is likely he will not take part against the Atlanta Hawks on Tuesday either as past groin injuries have shown players may be out for multiple weeks. As NBC Sports observed with a couple of examples:
Los Angeles Lakers forward Brandon Ingram suffered a groin strain in March and was announced to be out for two weeks. He would eventually be out for 24 days, missing 12 games in the process.
Phoenix Suns guard Devin Booker suffered a groin strain last December and was announced to be out for two weeks. He would eventually be out for three weeks, missing nine games in the process.
Houston Rockets guard Chris Paul suffered a groin injury last December and would miss eight days and three games.
While Curry could return sooner than the above examples, a slightly longer layoff should not be unexpected.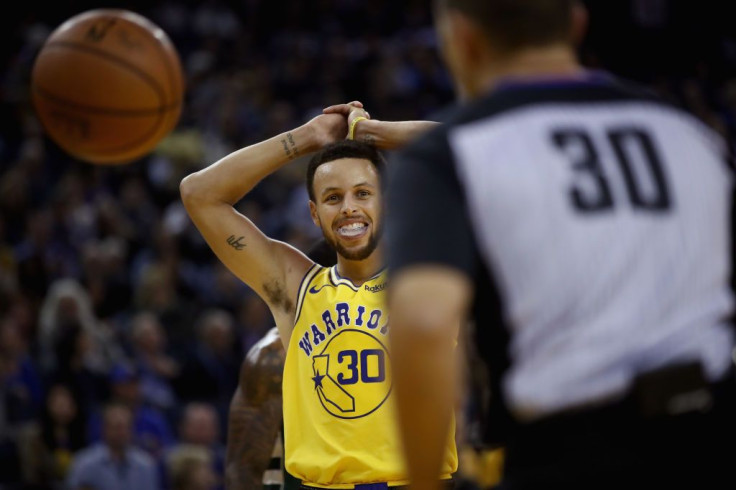 Meanwhile, there is positive news elsewhere for the reigning champions as Shaun Livingston could make his return to action. The backup point guard has missed the last seven games with a right sore foot.
However, he has made progress in recent days, participating in a three-on-three scrimmage in hopes of regaining his conditioning and could return against the Clippers.
Draymond Green has also made progress as he worked out following practice Friday afternoon with trainer Travis Walton. The 28-year-old has missed the last two games for the Warriors with a sprained right toe and foot but could also return against the Clippers.
DeMarcus Cousins, meanwhile, was still recovering from a torn Achilles tendon injury he suffered earlier this year during his time with the New Orleans Pelicans.
The Warriors most recently defeated the Brooklyn Nets in a 116-110 win over the weekend, taking their regular season record to 11-2.
They will look to make it two straight wins and 10 in their last 11 when they travel to the Staples Center to take on the Clippers. The Clippers most recently defeated the Bucks on Friday and are 7-5 for the season so far.
© Copyright IBTimes 2023. All rights reserved.