Warriors vs. Nuggets: Steph Curry, Klay Thompson Reveal What Led To Game 4 Loss
KEY POINTS
The Warriors weren't able to sweep the Nuggets in Game 4
Steph Curry and Klay Thompson admitted their lapses on fouls
Denver shot the ball better than Golden State even from the three-point line
The Golden State Warriors failed to complete a sweep as they fell to the Denver Nuggets in Game 4.
The Dubs came in at the Ball Arena looking to get the job done and advance to the second round of the playoffs. However, the Nuggets showed the home crowd that the series is far from over as they beat Golden State 126-121.
Reflecting on the tough loss, Stephen Curry admitted that the "stat sheet" doesn't always show the difference, referring to the Warriors' "bad fouls" that didn't stand out in the box score. For the two-time NBA scoring champion, the Nuggets had more fouls in total, but the fouls called against the Warriors had more impact on the outcome of the game.
"It was tough, because when you look at it on the stat sheet, they only had four more free throws and they actually had four more fouls, but it's the type of fouls we committed that are kind of bone-headed, killed the momentum, especially when they were making a bunch of threes on top of bad fouls and free throws," Steph Curry told reporters, including NBC Sports, after the game.
"It's just really hard to get over the hump, and over the course of the game on the road with a team playing as desperate as they were, it leads to a tough night," he added.
Curry came off the bench once again, and his Splash Brother Klay Thompson knew that he would need to step up. Though Thompson finished the game with 32 points to his name, foul troubles also affected his performance.
In the opening quarter, Thompson already had two fouls. He committed two more in the second, limiting him to just one shot attempt for the entire quarter. The five-time All-Star's setback reflected on the scoreboard as the Dubs trailed by 11 heading into halftime.
Like Curry, Thompson is also well aware of how the fouls took a toll on them.
"That's on me," Thompson confessed. "I started off the game with two quick fouls, I gotta be smarter than that -- especially with my experience."
The Nuggets, on the other hand, ultimately were productive as a unit, having shot 56.2% from the field. They also beat the Warriors in their own game, having outshot the Dubs from the three-point line 48.4% to 35.3%.
Nuggets center Nikola Jokic led all scorers and recorded a game-high 37 points that went along with eight rebounds and six assists.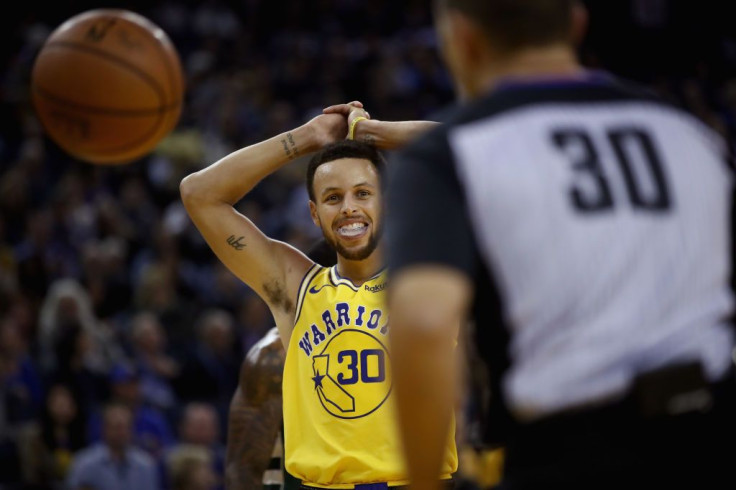 © Copyright IBTimes 2023. All rights reserved.