Warriors vs. Rockets: Prediction, Betting Odds, Stephen Curry's Injury Status For Game 4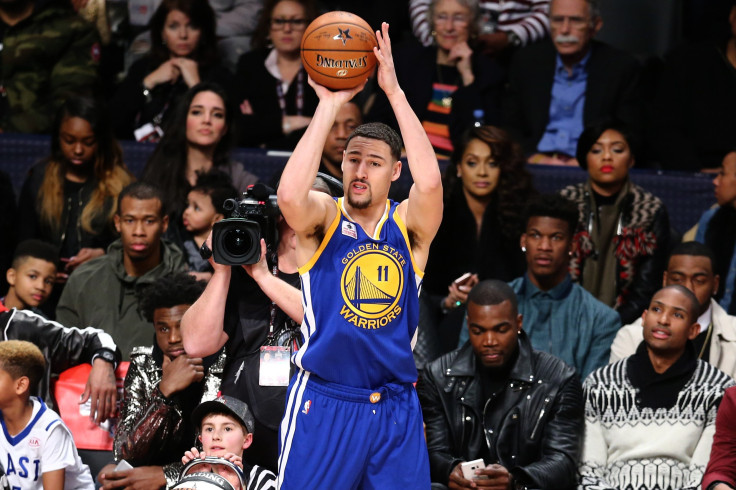 As good as the Golden State Warriors have been this season, they've proven to be beatable without their top star. The defending champs dropped Game 3 of their first-round playoff series with the Houston Rockets, and it's unknown whether they'll be at full strength when they play Game 4 on Sunday.
Stephen Curry missed his second straight game when the series moved to Houston on Thursday night. After winning on a game-winning shot by James Harden in the final seconds, the Rockets have a chance to even up the series in Game 4. The Warriors were 1/90 favorites to reach the second round at the start of the series, but they could find themselves facing a much tougher challenge than most expected.
With a record-setting 73-win regular season, Golden State separated themselves from the rest of the NBA as the clear team to beat. Curry has proven to be the league's best player with arguably the best offensive season in history. But an ankle injury has kept him off the court, and Golden State will continue to be extra cautious with their point guard.
Curry was feeling better on Thursday, and he wanted to suit up. But head coach Steve Kerr and the coaching staff wouldn't risk playing him. Kerr said it would have been "irresponsible" to play Curry.
Kerr said Curry will participate in a three-on-three scrimmage on Friday, and hopefully he'll play some five-on-five on Saturday. Just like for Game 2 and Game 3, it appears that an answer on Curry's status for Game 4 might not be known until shortly before tipoff.
Curry hasn't played since Game 1, in which he scored 24 points on just 13 shot attempts. He wasn't needed to play much of the second half after injuring his ankle, and he sat for 28 minutes of the team's 104-78 victory. The Warriors were fine without the likely back-to-back MVP winner in Game 2, but his presence was clearly missed in the Game 3 loss.
The Warriors are 2-1 against the Rockets without Curry this season, and 3-2 overall when he doesn't play. With Curry on the court in the regular season, Golden State outscored their opponents by an average of 17.9 points per 100 possessions, but they were outscored by 4.3 points with him on the bench. Klay Thompson and Draymond Green were able to make up for his absence in Game 2, but not in Game 3, giving Houston some confidence heading into Game 4.
"I didn't have my regular energy (or) play with the same push I normally do," Green said on Thursday night. "I didn't play that intensity that I normally have. Not having that intensity is what leads to everything else. Not having that intensity is what leads to missed shots. Not having that intensity is what leads to turnovers."
After scoring 34 points in Game 2, Thompson was outplayed by Harden. As their No.1 scoring option, Thompson scored just 17 points on 7-20 shooting, while Harden totaled 35 points on 26 shot attempts, to go along with eight rebounds and nine assists. Harden made his game-winning attempt, and Thompson came up short in the final minute when he tried to give Golden State the lead.
Even without Curry, Golden State is the better team, having won 32 more games than Houston before the playoffs. Thompson missed all seven of his three-pointers in Game 3, but that shouldn't be the case on Sunday, considering he made 42.5 percent of his threes during the regular season.
The Warriors as a team were uncharacteristically poor from behind the arc on Thursday, converting just six of their 25 attempts. Even taking Curry out of the equation, Golden State still averaged 8.2 three-pointers per game on 39.6 percent shooting. The team has enough to bounce back and win on Sunday, no matter who starts at point guard.
With Curry's status unknown, Golden State is an early 6.5-point and seven-point favorite at some sportsbooks, though many sportsbooks haven't set a betting line yet. When Curry was ruled out on Thursday, the point spread moved down to 4.5 points.
Prediction: Golden State over Houston, 101-92
© Copyright IBTimes 2023. All rights reserved.