Was Herman Cain Dissed by New York Mayor Michael Bloomberg?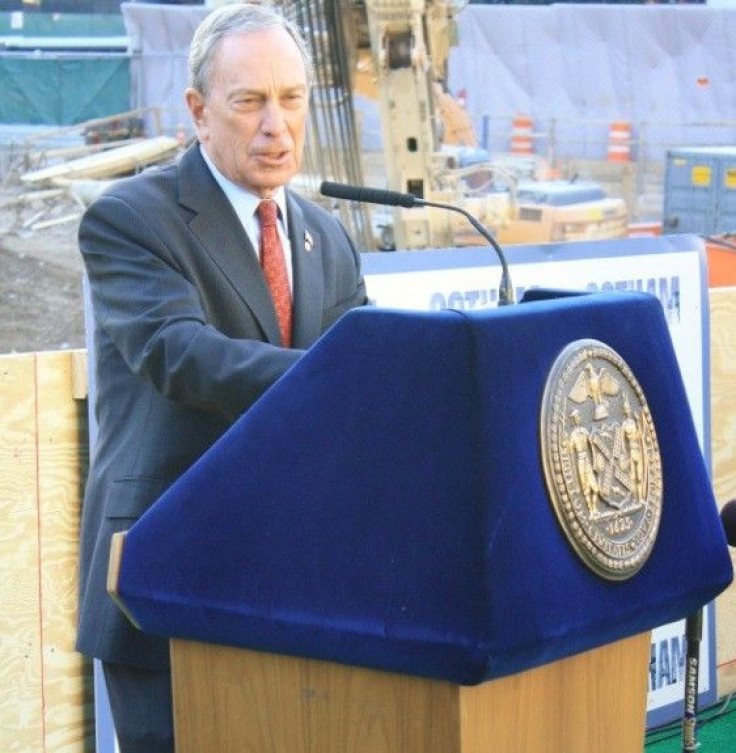 Was Herman Cain dissed by New York Mayor Michael Bloomberg? You decide.
Bloomy declined to comment directly on the GOP candidate's chances after a ceremonial groundbreaking in the Hell's Kitchen neighborhood of Manhattan Wednesday afternoon.
But he did take the time to make one wisecrack, drawing guffaws from the gaggle of dignitaries, ink-stained wretches and photogs who gathered to see him talk about the $500 million-plus Gotham West development project.
An attendee of the event asked Bloomberg during a Q&A session whether he believed the Herminator is a viable candidate, nodding to an ongoing sexual harassment scandal that has sent his poll numbers into a decline in recent days.
I don't know. I've never met Herman Cain, Bloomberg said, adding it what can be interpreted as a veiled dig at the former pizza executive, I've never had a Godfather's pizza. Is it any good?
Cain has campaigned well with the GOP base on a platform that emphasizes his business acumen at the helm of the Godfather's Pizza chain, which has as its motto A Pizza You Can't Refuse. But Bloomberg seemed to be lightly mocking the candidate on a day that saw a fourth woman come forward to accuse Cain of sexual harassment in a press conference held just across town.
Was Cain dissed by fellow businessman and former GOP member Bloomberg? It's all in the ears of the beholder.
© Copyright IBTimes 2023. All rights reserved.