Was Nice Attack ISIS? Truck Driver Mohamed Lahouaiej Bouhlel Not Yet Connected To Islamic State: French Minister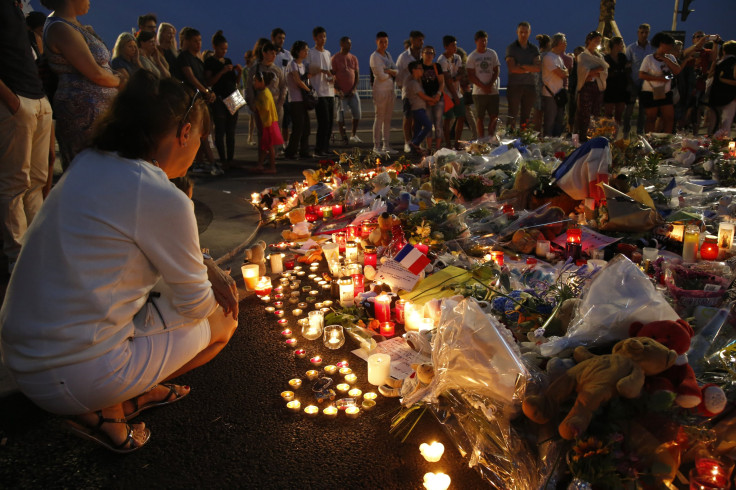 The man who killed more than 80 people in Nice, France, on Bastille Day last week was "unbalanced and very violent," but it's still unclear whether he was supporting the Islamic State group, according to one French official. Interior minister Bernard Cazeneuve told RTL that authorities hadn't found any definitive links between ISIS and Mohamed Lahouaiej Bouhlel, the 31-year-old Tunisian behind the attack.
"What we want to know now is what were the links between the man who was behind this dreadful attack and the terrorist networks," CNN reported Cazeneuve said. "Those links, for the moment, have yet to be established by the investigation. So we must still be prudent with what we say on that subject."
Bouhlel's connections and motives have been under scrutiny since Thursday, when he drove a truck into a crowd of people watching fireworks, murdering 84 and wounding 202 people, many of them children, CBS News reported. He died after a confrontation with police.
ISIS — which had previously told its followers to run people over with cars — took responsibility for the attack in a statement released Saturday to Amaq. The extremist group called Bouhlel "one of the soldiers of Islamic State," according to Reuters. "He carried out the operation in response to calls to target nationals of states that are part of the coalition fighting Islamic State," ISIS wrote.
But some experts have been raising doubts about whether the attacker was truly affiliated with the fighters. The Local reported Cazeneuve would say only that Bouhlel experienced radicalization. Unnamed officials in French law enforcement told BuzzFeed News the suspect was not religious and hadn't been communicating with ISIS before the massacre.
Attacks like the one in Nice don't necessarily fit the mold of typical terror attacks, counterterrorism expert Daniel Benjamin told the New York Times. But he noted that "the Islamic State and jihadism has become a kind of refuge for some unstable people who are at the end of their rope and decide they can redeem their screwed-up lives" by linking it to a mission.
© Copyright IBTimes 2023. All rights reserved.