Washington Governor Jay Inslee Announces Moritorium On Death Penalty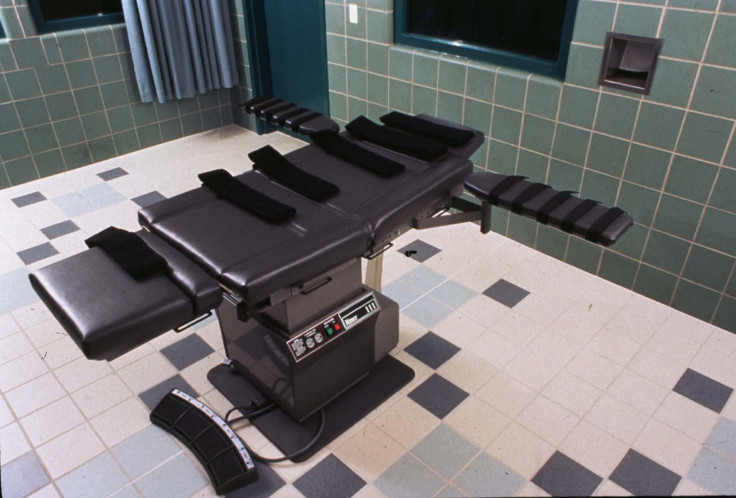 Washington Gov. Jay Inslee announced Tuesday that he is suspending the death penalty in the state, hoping that the move will invite lawmakers across the country to "join a growing national conversation about capital punishment."
Inslee, a Democrat, made the announcement at a press conference, stating that he came to the decision after months of research and soul-searching, the Associated Press reports. The governor says that there are simply too many inconsistencies and inequalities to conscientiously continue carrying out the death penalty.
"There have been too many doubts raised about capital punishment, there are too many flaws in this system today," Inslee said. "There is too much at stake to accept an imperfect system."
While Washington still has the death penalty on the books, Inslee says that if an execution were scheduled, he would issue a reprieve. Inslee was quick to clarify, however, that he will not issue pardons for or commute the sentences of prisoners who have been placed on death row. Those who are reprieved from executions will remain in prison.
"During my term, we will not be executing people," Inslee said. "Nobody is getting out of prison, period."
Inslee stated that if a legislative ban on the death penalty is placed on his desk, he would sign it.
Since 1904, 78 men have been executed in the state of Washington. Previously, Washington abolished the death penalty in 1913, but reinstated it in 1919, where it remained in place until 1975. That same year, a referendum restorted the death penalty in the state. After a series of legal cases in the Washington Supreme Court, capital punishment has remained legal in Washington since 1981.
Currently, there are nine men awaiting execution on Washington State Penitentiary's death row in Walla Walla. Until Inslee made his announcement, Jonathan Lee Gentry was set to become the first person executed in Washington since 2010 after the Supreme Court rejected a petition for his release from death row. Gentry, who was convicted of the 1988 murder of a 12-year-old girl, had recently had a federal stay on his execution lifted.
Eighteen states currently ban the death penalty, either through popular vote or court legislation. Most recently, Maryland abolished the death penalty in 2013. Five other states have banned capital punishment over the last six years.
© Copyright IBTimes 2023. All rights reserved.
FOLLOW MORE IBT NEWS ON THE BELOW CHANNELS