In Washington, Israeli-Palestinian Peace Talks Begin With Heads Held High And Expectations Low
Much pride and ego is now on the line as Israeli and Palestinian representatives come to the table for the first direct peace talks since 2010. Talks are due to start Monday evening in Washington, D.C., and will continue until Tuesday, when all parties will head back to the Middle East for the second round of negotiations, the State Department announced on Sunday.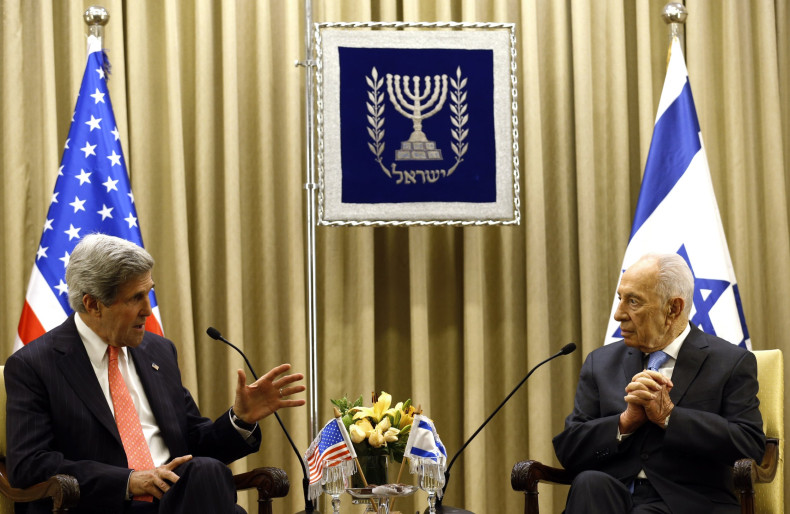 Representing the Israeli side will be Justice Minister Tzipi Livni and Chief Negotiator Yitzhak Molcho, a well-known Israeli lawyer. The Palestinians will be represented by Chief Negotiator Saeb Erekat, who helped negotiate the 1993 Oslo Peace Accords, and Mohammad Shtayyeh, a confidant of Palestinian Leader Mahmoud Abbas.
Talks had previously stalled over the legal status of Palestinian refugees and Jerusalem, which Israel says is entirely their city and capital. In a good faith move, on Sunday the Israeli Knesset voted to release 104 Palestinian prisoners, some of whom had been held for 30 years, in four stages over the next nine months. The move has been deeply unpopular with the Israeli public, who turned out to protest the release of the prisoners, many of whom have been charged with the murder of Israeli civilians and soldiers.
In an open letter to his constituents, Israeli Prime Minister Benjamin Netanyahu said that he was aware of the objections surrounding the prisoner deal, but maintained, "It is important for the state of Israel to enter a diplomatic process. ... This is an incomparably difficult decision, it is painful for the bereaved families and it is painful for the entire nation and it is also very painful for me."
Issa Qaraqi, the prisoner affairs minister for the Palestinian Authority, told the Jerusalem Post the deal was a "big achievement that consolidates just peace in the region."