Watch: Korean Asiana Flight Grazes Turkish Airlines Plane, Slices Jet's Tail
Korean airline Asiana was taxing on a tarmac Sunday on Turkey's Istanbul Ataturk Airport when one of its wings was damaged after it collided with the tail of a Turkish Airlines flight.
The entire incident was caught on CCTV footage:
Turkish travel site, Airport Haber, also posted numerous photos of the aftermath of the scene:
The video showed Asiana Airlines' Airbus A330, carrying 222 passengers, forcefully grazing the tail of a parked Turkish Airways A321, a much smaller passenger plane. In the process, the starboard wing tip of the Asiana Airlines flight was severely damaged and the tail of the Turkish Airlines jet was sliced in half. None of the passengers were injured.
The Korean airlines flight was preparing to takeoff for Incheon, South Korea, at the time. The accident caused the airlines to cancel the flight, and reschedule it later for the following day, with the passengers being accommodated overnight in a nearby hotel.
Although it was not seen in the video, the Korea Times reported the collision started a fire on the Turkish jet. Fire crew rushed to the scene shortly after the incident to put out the flames.
The incident is currently under investigation. An official for the Ministry of Land, Infrastructure told the publication: "If the ministry finds the collision is Asiana's fault, the airline will face an administrative measure."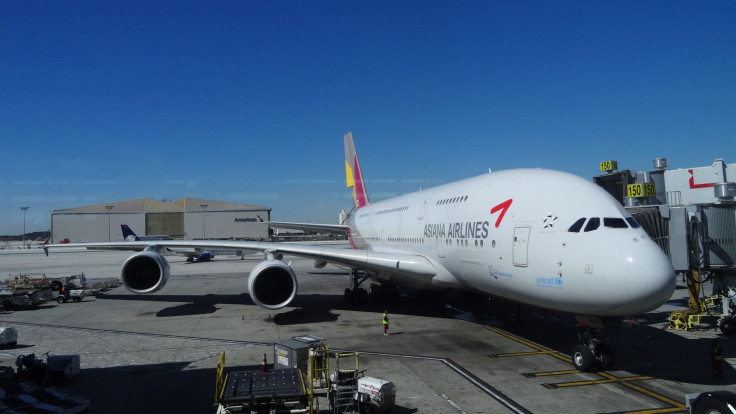 In a similar incident, a Virgin Atlantic flight was left with a chipped left wing when it collided with an EgyptAir flight, while taxing at John F. Kennedy International Airport, New York, in November, People magazine reported.
Virgin Atlantic confirmed the incident in a statement at the time, saying, "Our VS4 flight from New York to London Heathrow sustained damage to the wingtip whilst taxiing to the runway at JFK airport yesterday (27 November). Safety is always our priority, and all passengers and crew disembarked the aircraft as normal. We're arranging alternate travel for affected customers to enable them to continue their journeys as soon as possible, and we would like to thank them for their understanding during the delay."
© Copyright IBTimes 2023. All rights reserved.