Watch: Man Fights Off Bull While Holding Child In Arms
Video captured by a bystander in Portugal shows the harrowing moment when a man is seen fighting off a bull while holding a child in his arms.
The 23-second clip shows the man flapping a cape in his left hand to distract the animal while holding the boy with his right hand during an annual festival. The child is tossed back and forth as the man dodges the bull as it barrels toward him several times. However, the animal never appears to come in contact with the man or the child.
The incident occurred near Santa Cruz on Terceira, an island in Azores archipelago belonging to Portugal, Yahoo reports.
During the yearly tradition, a bull is set free on the street, though a long rope secures it. In the video, many bystanders appear shocked while others stand by seemingly cheering on the matador's moves.
Meanwhile, Basta, an anti-bullfighting group, has issued a complaint with Portugal's National Commission for the Promotion and Protection of Children and Young Peoples' Rights, calling the man's actions "irresponsible," the Sun reported. The organization also compelled authorities in the Azores to determine the man's identity as he is believed to be the child's father.
In a statement, Basta called the video a "situation of total irresponsibility and a clear violation of the legislation that protects children in Portugal, as well as the United Nations Convention on the Rights of the Child."
The video comes as officials in Portugal on Friday voted against an ultimately rejected bill banning bullfighting in the country, the Associated Press reported. Those who support bullfighting say it is a constitutional right and that it has long been a part of the country's history.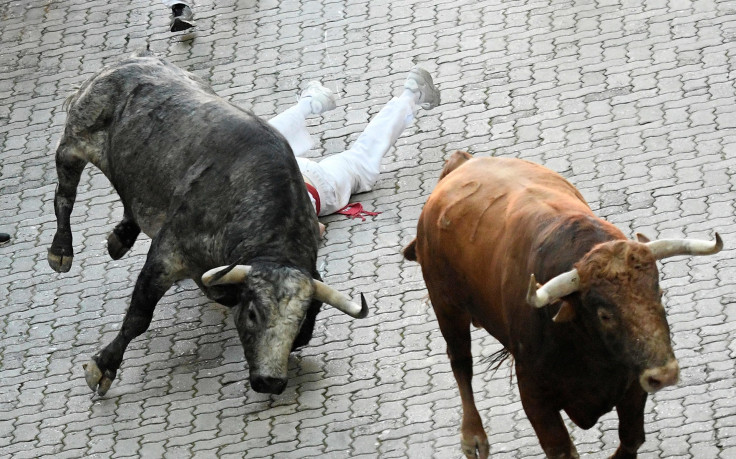 © Copyright IBTimes 2023. All rights reserved.