WATCH: MMA Fighter Gets Choked Out After Waving To Crowd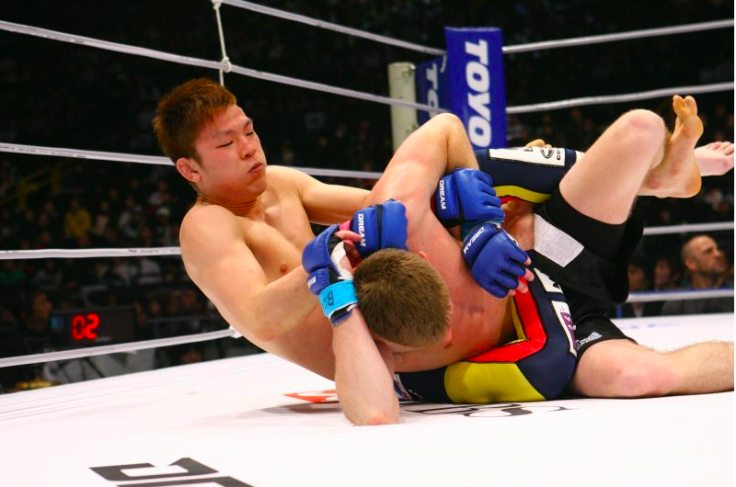 KEY POINTS
David Gardner became a meme in the MMA community after his loss to Shinya Aoki in 2009
Gardner waved to the crowd in the middle of the fight, leading to his submission defeat
Since then, Gardner came to be known as the "Hello Japan" guy.
In mixed martial arts (MMA), the margin of error is so small that one brief mistake could mean the difference between winning and losing.
A split-second could get a cage competitor knocked out, or a brief moment in a bad position will likely get someone submitted.
As such, it's still very mind-boggling to see some MMA fighters commit the most atrocious mistakes.
Take MMA journeyman David Gardner for example.
Almost exactly 12 years ago today, Gardner etched himself into the sport's lore by basically allowing himself to get choked out, all because he wanted to say hello to the crowd watching his fight.
At DREAM 7 back in 2009, Gardner, who was 16-10 at the time, took on one of the world's most lethal grapplers in Japanese legend Shinya Aoki.
Sure, Gardner's record wasn't pretty, but at that point in his career, he had already shared the cage with some of the MMA world, including Marcus Aurelio, Josh Neer, Kotetsu Boku, and even a young Jorge Masvidal.
Aoki, meanwhile, was already a legend in PRIDE FC, a standout in the DREAM promotion. Moreover he was coming off a WAMMA lightweight championship win over would-be Bellator and UFC champion Eddie Alvarez.
Obviously, Aoki was the heavy favorite going into the match, but nobody would have expected the submission specialist to win in such a bizarre fashion.
Midway in the first round, Gardner had Aoki on his back, trying to defend a possible rear-naked choke. Given that this was his debut for DREAM, it's likely that this was his first time to compete in Japan, at the historic Saitama Super Arena, no less.
Possibly awe-struck at where his MMA career has taken him, Gardner thought it was a good idea to let his guard down--even for just a short while--to say hello to the crowd.
Gardner looked up at the audience in attendance at the Saitama Super Arena and waved to the crowd while yelling out "Hello, Japan!"
Instantly, Aoki wrapped his arms around Gardner's exposed neck and choked the American out.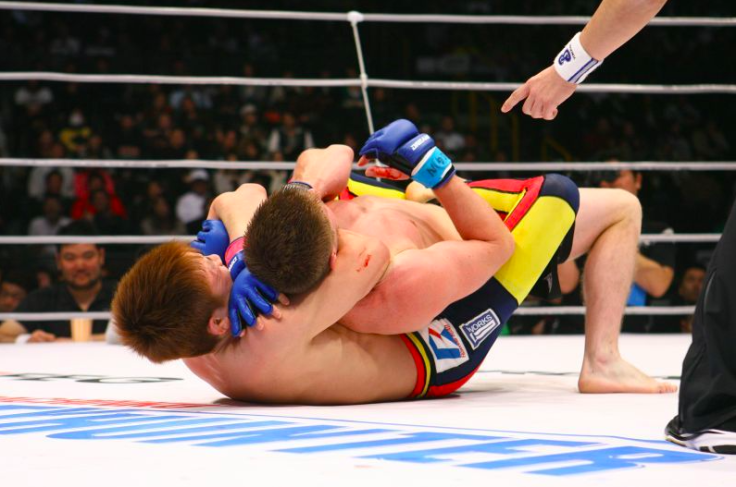 Watch the whole sequence below.
Gardner went on to compete until 2012, finishing with an 18-20 record. He would be known in MMA circles as "The Hello Japan" guy.
Aoki, meanwhile, went on to become a multiple-time world champion with DREAM and then later on with ONE Championship. He remains one of the most feared competitors to this day.
© Copyright IBTimes 2023. All rights reserved.