Watch: Railroad Worker Rescues Child From Path Of Train 'In The Nick Of Time'
KEY POINTS
A railroad worker in India rescued a child who had fallen onto the tracks as an oncoming train sped toward them
India's Ministry of Railways praised Shelkhe, calling him a "good Samaritan" and a "real life hero"
Twitter users demanded that the worker be given an award for his actions
A railway pointsman in India was captured on camera saving the life of a child who had fallen onto the tracks in a Mumbai station as an oncoming train sped toward them.
Security camera footage released Monday via the country's Ministry of Railways' Twitter account showed worker Mayur Shelkhe rushing toward the child and lifting them back up onto the platform of Vangani Station seconds before the train arrived.
The ministry called the employee a "good Samaritan" in the tweet.
"Shelkhe saved the life of a child just in the nick of time. He risked his life to save the life of a child," they wrote, adding, "We salute his exemplary courage and outmost devotion to the duty."
Piyush Goyal, the head of the ministry, said in a tweet that he was "very proud" of the worker, noting that Shelkhe had done an "exceptionally courageous act."
A follow-up post to the ministry's original tweet labeled Shelkhe a "real life hero" and showed a video of him being applauded by staff members of the Mumbai Division of Central Railway.
Twitter users were quick to praise Shelke and said he should be awarded for his actions.
"All Indians are proud of Mayur Shelke. Please recommended his name for citizen bravery awards," one user tweeted.
Another user tweeted Goyal directly, writing, "To put [his] own life at risk to save a child on railway track with superfast train approaching... he deserves a prize for courage."
Police said the incident happened on Saturday afternoon, the Free Press Journal reported. The 6-year-old boy was walking with his visually impaired mother on the platform when he accidentally fell onto the tracks.
When Shelkhe realized he could not stop the train, he "decided to save him at any cost."
"I couldn't even realize that I had saved someone. I was just blank for almost 15 to 20 minutes," the worker said.
"Later everyone started appreciating me so I felt I had done something good," Shelkhe explained.-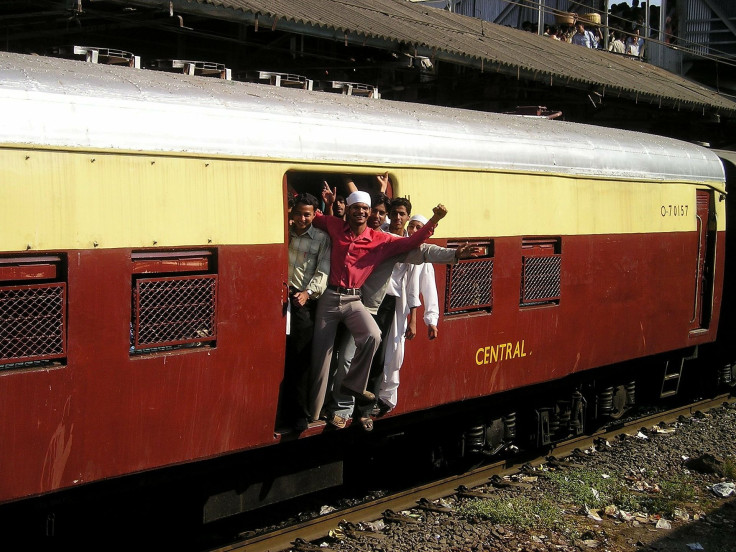 © Copyright IBTimes 2023. All rights reserved.