Watch Volcán De Fuego Guatemala Eruption: Evacuation Underway Amid Increased Activity
Update: 6:01 a.m. EST — The National Coordinator for Disaster Reduction said in a Twitter post in the Chuchú village, Escuintla, close to the Volcán De Fuego, nearly 300 families reside, but they do not want to evacuate. The situation has been brought to the Community Development Councils' president who will discuss with the governor about the necessary actions that need to be taken under such circumstances.
UPDATE: 2:10 a.m. EST — The National Coordinator for Disaster Reduction (Conred) in Guatemala has issued a red alert amid the ongoing explosion of the Volcán De Fuego. The agency was active in areas of risk and was monitoring the evacuation processes.
Original story
The Volcán de Fuego in Guatemala began erupting Sunday and its activity has increased, prompting evacuations and concern in the region, the National Institute of Seismology, Volcanology, Meteorology and Hydrology said in a release. According to the scientific agency of the Guatemalan government, the volcano has maintained ash columns reaching up to 16,404 feet above sea level, which has dispersed 15 miles to the west and southwest.
The increase in the explosions have gone from moderate to strong, the agency said, issuing an alert for the residents. The National Coordinator for Disaster Reduction (Conred) said warning systems will be implemented, mainly in the southwest of the volcano, as a precautionary measure. The Local Coordinators for Disaster Reduction also initiated evacuation processes amid the ongoing crisis.
According to a local report, communities in El Porvenir, La Reina and El Rodeo have been self-evacuated. Some 75 families were believed to have left their homes in El Porvenir. Photos of the evacuation process were also shared on Twitter.
A video shared on social media by a local journalist showed the Fuego Volcano spewing lava.
Álvaro Flores living in the city of Escuintla told local media the residents were waiting for the Conred to inform them what they have to do before the eruption gets worse. He added some residents of the area decided to evacuate, but do not have a place to go.
"We are waiting for Conred to come, so he can say what shelter he can go to, because everyone is here with uncertainty," Flores said.
The Guatemalan geologist and volcanologist, Rudiger Escobar Wolf, wrote on Twitter that since 1999, the Volcán de Fuego has had 76 eruptions, with the most catastrophic one being in June.
"For people in communities it can be very difficult to decide when to evacuate, because, on what criteria should that decision be based?" he wrote referring to the latest activity.
At least 192 people were missing and 75 were dead as a result of the explosion of the Fuego volcano on June 3. More than 1.7 million people were affected by the eruption, with more than 3,000 evacuated.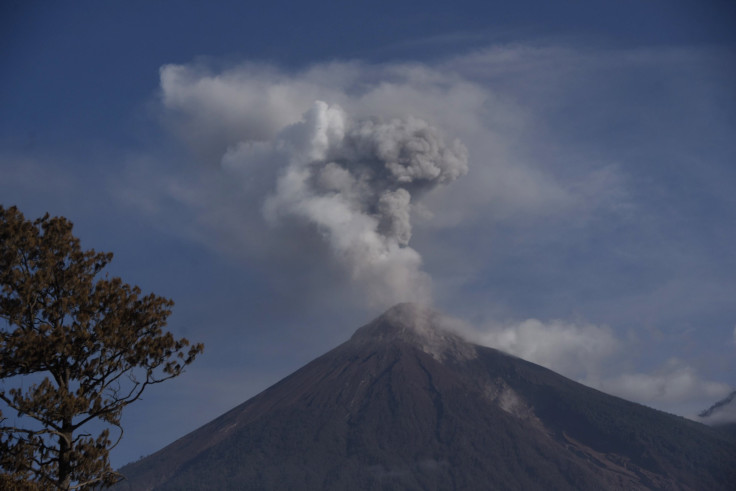 © Copyright IBTimes 2023. All rights reserved.