Fans Believe John Cena's Announcement Motivated By Rival's Wembley Show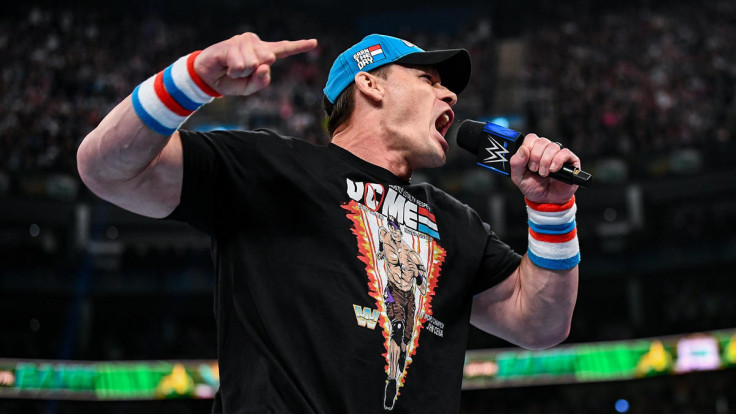 KEY POINTS
John Cena has made a stirring declaration to have WrestleMania in England
AEW has reportedly sold most of its tickets for the All In event at Wembley Stadium
Fans claim Cena only made the declaration after seeing AEW's successful draw
All-time great WWE star John Cena made his surprising return to the squared-circle at the Money in the Bank pay-per-view this past Saturday, July 1, and he made a shocking announcement during his segment which fans believe is in response to a rival promotion.
As he was hyping up the crowd at the famed O2 Arena in London, England, Cena had the following to say about possibly bringing WrestleMania to the other side of the pond.
"You cheer, you chant, hell, you care. In my mind, there is not a more exciting audience than the audience in the United Kingdom. So, I'm here to try and bring WrestleMania to London," Cena proudly declared as the fans roared in approval.
"Struck a nerve on that one, didn't I?" Cena later added.
Talks of WWE holding their biggest show of the year somewhere in the United Kingdom is not going to be surprising at all as the company has held WrestleMania in major venues in the U.S. such as SoFi Stadium in Inglewood, California, Raymond James Stadium in Tampa, Florida and the AT&T Stadium in Arlington, Texas.
Should they decide to pull the trigger and have WrestleMania somewhere there, it is highly likely that they will target the world-famous Wembley Stadium and Twickenham Stadium in London or Old Trafford in Manchester as those three are the biggest venues in the country.
It should be noted that WWE had already visited the fourth-largest stadium in the United Kingdom, Principality Stadium in Cardiff, Wales, with the Clash in the Castle pay-per-view last September 2022.
However, many fans posited that it was not out of the supposed goodness in the hearts of WWE higher-ups, but because of thriving rival All Elite Wrestling's (AEW) upcoming All In event happening on August 27 at Wembley Stadium.
According to sources, the All In pay-per-view had already sold 65,563 tickets of the reportedly available 75,003 as of early June.
With a big payday awaiting the Tony Khan-owned promotion, WWE's higher-ups may have restarted to consider taking a gamble at holding their grandest show in the United Kingdom.
WWE has been hinting at holding one of their major pay-per-view events just across the Atlantic Ocean and that possibility might be closer than ever to coming to fruition.
As to when the first-ever WrestleMania might happen outside of the U.S.' borders, 2025 is the earliest date that it can take place after WrestleMania 40 is locked for April 6 and 7, 2024 at the Lincoln Financial Field in Philadelphia, Pennsylvania.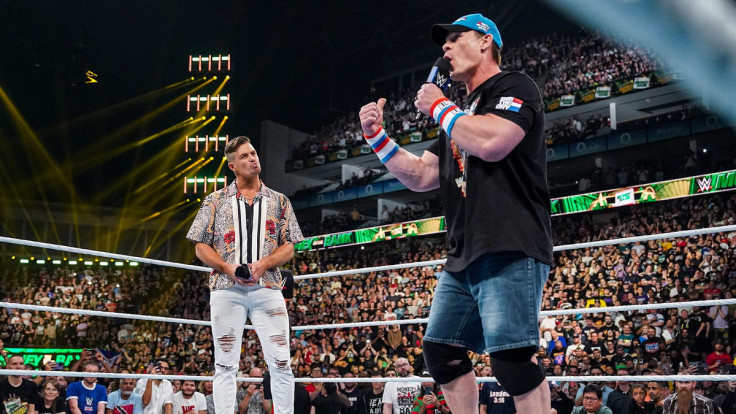 © Copyright IBTimes 2023. All rights reserved.