We Don't Care Who Wins Pakistan Elections: US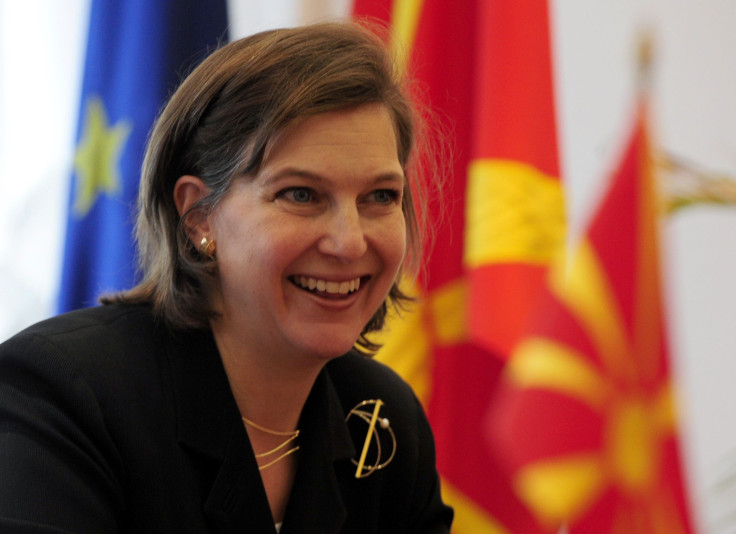 The United States does not favor one candidate over another in Pakistan's upcoming general elections, according to the U.S. State Department.
Speaking to Pakistani journalists in Washington, State Department spokesperson Victoria Nuland said the U.S. government does not necessarily favor the incumbent Pakistan People's Party (PPP) of President Asif Ali Zardari in May parliamentary elections that will witness an aggressive campaign by opposition figures like Nawaz Sharif, Imran Khan and now former President and army chief Pervez Musharraf.
"We have no favorites among Pakistani politicians and we are looking forward to work with whoever is elected on May 11," Nuland said.
Dawn, an English-language Pakistani daily newspaper, reported that U.S. officials are likely eager to squelch the general perception that Washington wants to heavily influence political policy in Pakistan. Indeed, the new U.S. Secretary of State John Kerry canceled a planned trip to Islamabad this past week in order to prevent any discussions that his presence was meant to interfere with May elections (such conspiracy theories of U.S. domination of their government abound in Pakistan, often encouraged by local media).
When Kerry made an unannounced stop in Kabul, Afghanistan, a senior U.S. official told reporters that the secretary did not journey next door to Pakistan because the country "enters a very historic period on this electoral process and we wanted to fully respect those institutions and the on-going process."
Nuland herself noted that "the Pakistani people don't have good information" about U.S. policies.
Dawn reported that unnamed U.S. officials also want to eliminate the perception that they are hostile to Sharif and Khan and insisted that Washington would be eager to cooperate with whichever party ends up in power in Pakistan.
Khan, however, is outspoken about his opposition to Pakistan's close military ties with the U.S. and reportedly has ties to Islamic militants.
Separately, the anointed future leader of Pakistan, may have his ambitions delayed.
Bilawal Bhutto Zardari, the son of President Zardari and his deceased wife, former Pakistani Prime Minister Benazir Bhutto, has departed for Dubai and will not lead the PPP campaign during the May election, even though he is the PPP chairman.
PPP leader Sharmila Farooqi told Dawn that "security concerns" were cited for Bilawal's sudden absence from Pakistan's political circus.
However, the Press Trust of India reported earlier that Bilawal left Pakistan after a heated argument with his father over a number of party policy issues, including PPP's apparent tepid response to the Malala Yousufzai shooting and the recent wave of bomb attacks on the Shia community in the cities of Karachi and Quetta.
Hasham Riaz, Bilawal's chief of staff, dismissed those rumors to Dawn.
© Copyright IBTimes 2022. All rights reserved.
FOLLOW MORE IBT NEWS ON THE BELOW CHANNELS