'We Will Target The Fleet': Ukraine Threatens To Attack Russian Warships In Crimea, Black Sea
KEY POINTS
Russia orders generals to prioritize destroying Ukraine's long-range missile
Ukraine claims to have carried out as series of successful strikes on 30 Russian logistics
Ukraine said they used the weapons provided by the West for the attacks
Ukrainian Deputy Defense Minister Volodymyr Havrylov said the country will soon launch an offensive on the Russian-annexed Crimean Peninsula and the Russian Black Sea Fleet stationed there.
His comments came during his recent visit to Britain, where he was overseeing Ukrainian troops in training.
"We are receiving anti-ship capabilities and sooner or later we will target the fleet," Havrylov said in an interview with The Times newspaper in London. "Russia will have to leave Crimea if they wish to exist as a country."
The war in Ukraine began on Feb. 24 after Russia sent tens of thousands of troops to capture Kyiv. Moscow previously invaded Ukraine in 2014, and seized the Crimea, which is of strategic importance to Russia as it includes the headquarters of its Black Sea fleet at Sevastopol.
Havrylov also spoke about the recapture of the Snake Island, which was occupied by Moscow early in the invasion, according to South China Morning Post (SCMP). He called Ukraine's retaking of the island as a first step.
"We are ready to target them all over the Black Sea if we have that capability," he said.
Following Havrylov's remarks, Kremlin spokesman Dmitry Peskov said the recent threat by Ukraine's official confirmed the necessity of the "special military operation" among other things, to "denazify" and "demilitarize" Ukraine.
"Only by such means can Ukraine be freed from such representatives of the leadership," Peskov said, SCMP reported, citing the Russian state news agency TASS.
On Monday, Russian Defense Minister Sergei Shoigu ordered generals to prioritize destroying Ukraine's long-range missile and artillery weapons, which have been supplied by the West.
Shoigu "instructed the commander to give priority to the enemy's long-range missile and artillery weapons," the defense ministry said, according to SCMP.
The report came as Ukraine claimed to have carried out a series of successful strikes on 30 Russian logistics and ammunition hubs with the use of launch rocket systems provided by the West.
Pivden [South] Operational Command wrote on Facebook on Monday that Ukraine's attack aircraft hit a Russian stronghold and a concentration of troops in Kherson Oblast.
"The enemy continues to build defenses. Their ability to conduct combat operations is limited due to the demoralization of personnel, problems with logistics, and the skillful work of our rocket and artillery units," the Pravda reported, citing the statement. "The enemy has made two attempts to conduct an airstrike on the liberated territories in northern Kherson Oblast. But following an attack on our positions, [the enemy] immediately retreated under the onslaught of retaliatory fire."
However, the claims made by Russia or Ukraine cannot be independently verified.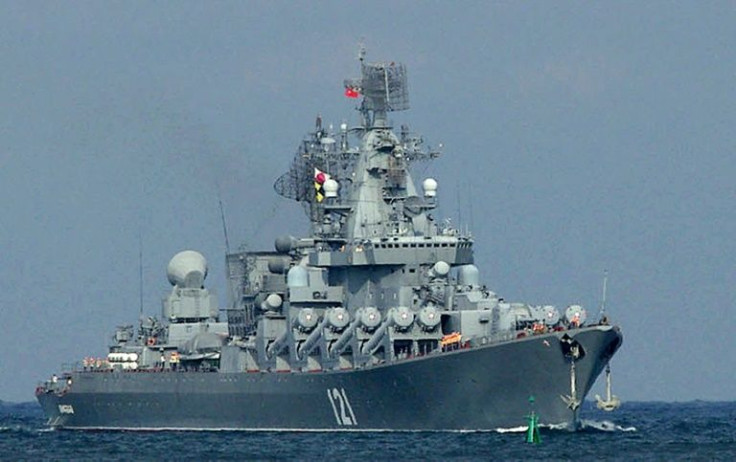 © Copyright IBTimes 2023. All rights reserved.