'We Won't Fire The First Shot,' China Comment Rekindles Scarborough Bullying Memories In Philippines
Philippine Defense Secretary Delfin Lorenzana said Tuesday he is concerned about China's veracity, based on statements from Chinese President Xi Jinping promoting peace in the contested areas of the South China Sea. Lorenzana said China does not "walk the talk" in the South China Sea dispute and that Xi's statements do "not match what they are doing on the ground."
Lorenzana was responding to the Chinese Ambassador to the Philippines, Zhao Jianhua, who said in a speech that Beijing "will not take the first shot" over disputes. Comparing China's behavior to a playground aggressor, Lorenzana told reporters, "Well, the way that they took over Scarborough Shoal, to me that is, that was bullying."
The reference to Scarborough Shoal and Chinese bullying dates to a 2012 standoff between the countries. China blocked Filipino fishermen from the shoal and Manila then appealed to the international community to arbitrate. The ruling in 2016 resulted in a landmark victory for the Philippines that China soon rejected.
The Scarborough Shoal is nothing more than a triangle-shaped chain of reefs and rocks with a perimeter of about 46 km, but its location is strategically important. It lies about 120 nautical miles (222 kms) from the Philippine shore. The Philippines claim the waters as an Exclusive Economic Zone (EEZ) while China claims it is within the ambiguous Nine Dash Line that includes most of the South China Sea. Other countries in the area with their own EEZ have had skirmishes with China.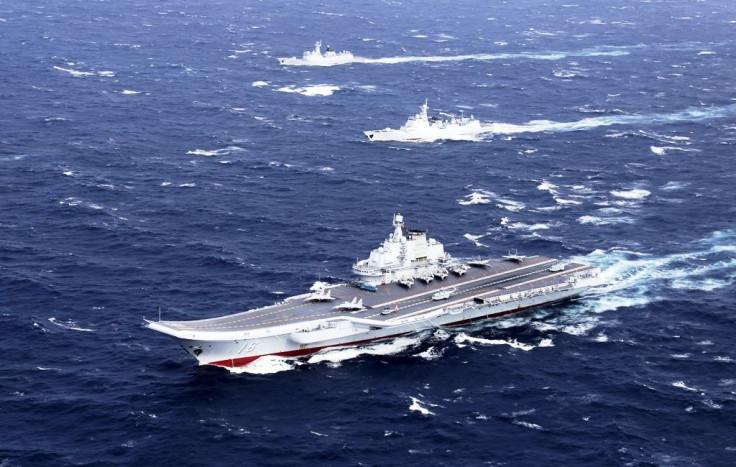 Philippines' trust in China has never been very high but it dropped even more after a June 9 incident when a Filipino boat was rammed and sunk by a Chinese vessel. The sinking occurred near the Spratly Islands, about 650 km southeast of the Scarborough Shoal.
Zhao's speech seemed to refute Philippine President Rodrigo Duterte's claims that China would wage war if the Philippines attempted to take over areas that are "owned" by the Philippines but controlled by the Chinese. Zhao said that China wants peaceful settlements and would abide by international laws like the United Nations Convention for the Law of the Sea (UNCLOS).
Duterte has been criticized for being soft on China, calling the June 9 sinking an accident but has recently taken a firmer stance requesting the United States to send in its entire Seventh Fleet to defend the archipelago against Chinese aggression and offering the U.S. sites to store military supplies and vehicles. Obviously, the Philippines' long-time relationship with the U.S. and the progress of the U.S.-China trade war will determine future alliances.
© Copyright IBTimes 2023. All rights reserved.