Weather Channel Issues Statement On Climate Change After Co-Founder Outs Himself As A Skeptic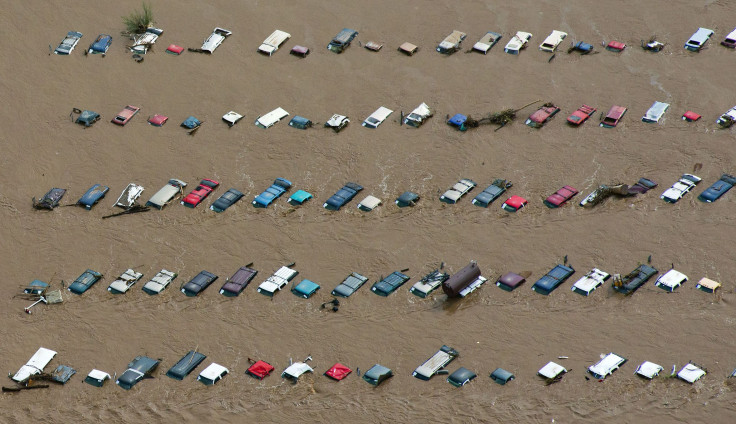 The Weather Channel has clarified its official position on global warming: It's real. The U.S. cable channel issued an official "position statement" on the phenomenon just days after its co-founder, John Coleman, said that he doesn't believe it's happening.
"You know, a climate skeptic can rarely get on TV, ever since Al Gore made it a plank of the Democratic Party," Coleman told Fox News host Megyn Kelly in a Monday night segment. "This is a tough go for people who don't believe in climate change."
The Weather Channel clarified its stance on man-made global warming on Wednesday afternoon:
In a 600-word statement, which didn't mention Coleman, the cable channel explained that the burning of fossil fuels for energy and transportation is known to pump additional carbon dioxide and other heat-trapping greenhouse gases into the atmosphere. "This in turn increases the naturally occurring 'greenhouse effect,' a process in which our atmosphere keeps the Earth's surface much warmer than it would otherwise be," Weather Channel said.
"More than a century's worth of detailed climate observations shows a sharp increase in both carbon dioxide and temperature. These observations, together with computer model simulations and historical climate reconstructions from ice cores, ocean sediments and tree rings all provide strong evidence that the majority of the warming over the past century is a result of human activities," the statement said.
"This is also the conclusion drawn, nearly unanimously, by climate scientists."
In the Fox News segment, Coleman chalked it all up to "incredible bad, bad science."
© Copyright IBTimes 2023. All rights reserved.
FOLLOW MORE IBT NEWS ON THE BELOW CHANNELS