Weekly Jobless Claims, Manufacturing Figures Show Weakening U.S. Economy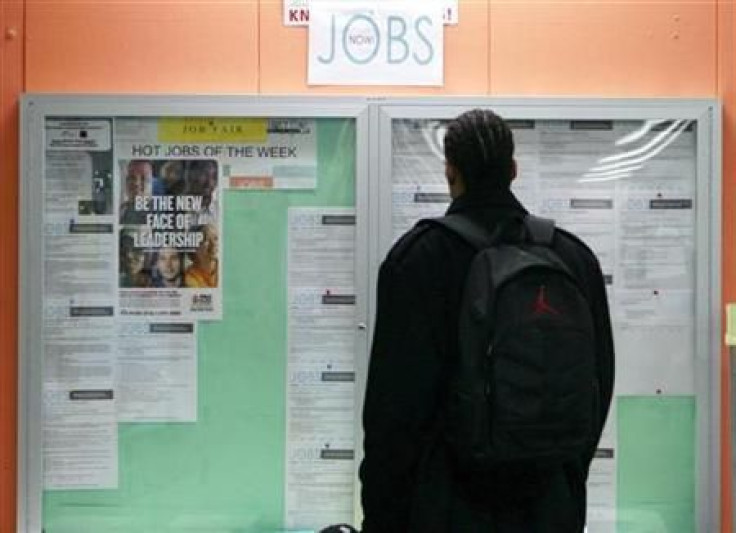 Claims for unemployment benefits last week rose more than expected, hitting their highest level in more than two months. In addition, manufacturing in a key northeastern region fell more quickly than expected, developments that may pressure the Federal Reserve to try to stimulate business activity.
The reports were two of three released Thursday morning, each of which suggests a weakening economy.
Economists thought the number of jobless claims would rise by 1,000, but initial applications for unemployment benefits jumped 11,000 to a seasonally adjusted 428,000 for the week ended Sept. 10, the Labor Department said Thursday.
The Labor Department said Hurricane Irene had nothing to do with the big numbers.
Job growth is moving sideways, which is problematic, Ryan Sweet, a senior economist at Moody's Analytics Inc. told Bloomberg. We really need the labor market to improve to generate the wages to support consumer spending.
The Labor Department also said the inflation rate fell slightly in August as gasoline prices rose more slowly and new car costs remained stable. The August consumer price index rose 0.4 percent, which was higher than the 0.4 many analysts had forecast. In July the CPI climbed 0.5 percent.
Meanwhile, the Federal Reserve Bank of New York's monthly gauge of regional manufacturing fell more quickly than expected in September -- its fourth consecutive monthly decline. The bank's index of manufacturing in New York and parts of New Jersey and Connecticut dropped to its lowest reading since November.
From an index reading of minus 7.7 in August, the September index fell to minus 8.8. Economists were looking for the index to climb to minus 4.
''Empire State manufacturing continued to deteriorate in a month where many were expecting to see a slightly less negative picture. That is really not an encouraging sign,'' Sean Incremona, economist at 4Cast Ltd in New York, told Fox Business News.
© Copyright IBTimes 2023. All rights reserved.
FOLLOW MORE IBT NEWS ON THE BELOW CHANNELS