Weekly Roundup: Asian Stocks Fall Amid US Fiscal Cliff Uncertainty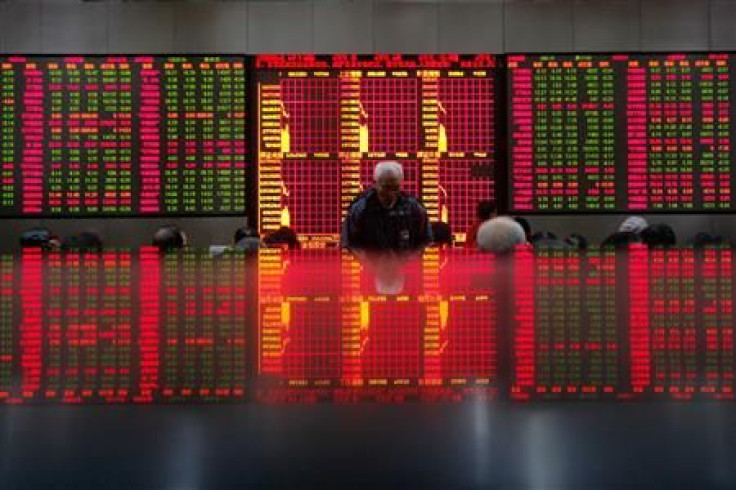 Most Asian markets fell by week's end as investor sentiment turned negative due to Congressional leaders' lack of progress on reaching an agreement to avert the looming fiscal cliff.
Hong Kong's Hang Seng Index fell 0.4 percent and closed at 22506.29. China's Shanghai Composite Index gained 0.1 percent and closed at 2153.31.
Market players were discouraged that President Barack Obama and congressional leaders were not making progress toward reaching an agreement to avoid the fiscal cliff. On Thursday, House of Representatives Speaker John Boehner said that his proposal to avoid spending cuts and tax increases could not gain enough support in the Congress.
Japan's Nikkei 225 Stock Average gained 2.1 percent and closed at 9940.06. South Korea's Kospi Index fell 0.7 percent and closed at 1980.42.
The Bank of Japan (BoJ) decided Thursday to raise the ceiling on its asset purchase program by 10 trillion yen ($120 billion) to 101 trillion yen. The central bank came under political pressure to announce stimulus measures after the Liberal Democratic Party (LDP) won a landslide victory in the general elections on Dec 16.
The LDP and its coalition partner Komei Party now account for more than two-thirds of the total lower house seats. The LDP, led by Shinzo Abe, said that it the supported stimulus measures meant to revive the growth of the world's third largest economy.
The BoJ confirmed that it would review its inflation target in January. This encouraged the speculation that the bank would raise the target from 1 percent to 2 percent, as advocated by the LDP. However, this would not be such a dramatic change, either. Currently, the Bank of Japan has a medium to long term target range of 0 percent to 2 percent.
In South Korea, Park Geun Hye of the Saenuri Party was elected as president Thursday. The new president is said to have plans to help small businesses and tackle income inequality.
India's BSE Sensex was down 0.5 percent and closed at 19242.
On Monday, the Indian government lowered the country's economic growth forecast for the fiscal year 2012, indicating that it is in need of stimulus measures to boost the weakening economy. According to a mid-year economic review released on Monday by the Finance Ministry, India's economy is expected to expand between 5.7 and 5.9 percent in fiscal year 2012, down from the earlier estimate of 7.6 percent.
On Tuesday, the Reserve Bank of India decided to keep the key interest rates and cash reserve ratio unchanged. The RBI said it was keeping the CRR and policy repo rate unchanged at 4.25 percent and 8.0 percent, respectively.
Major Losers: Shares of ICICI Bank fell 1.2 percent. Shares of HDFC Bank dropped 1.8 percent and those of ITC Ltd declined 2.69 percent.
© Copyright IBTimes 2023. All rights reserved.