Weekly Roundup: Asian Stocks Fall On US Fiscal Cliff Fear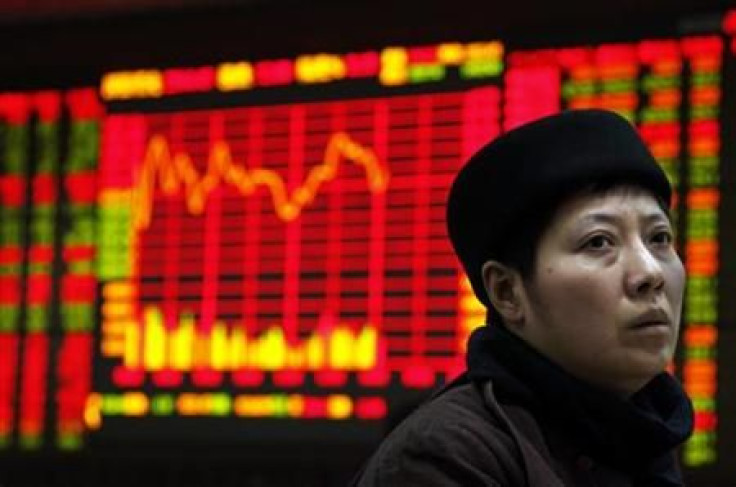 Asian markets fell in the week with the investor sentiment turning negative following the concerns about the U.S. facing a "fiscal cliff" consisting of tax increases and spending cuts at the beginning of next year.
Japan's Nikkei 225 Stock Average declined 3.2 percent and closed at 8757.60. South Korea's Kospi Index fell 0.8 percent and closed at 1904.41.
Investors were focused on the U.S. presidential election and its outcome and impact on the markets. Market players were encouraged to note that there was no delay in producing a victor in a race which was expected to be closer than the final outcome.
The re-election of Barack Obama as U.S. President lifted market confidence with investors hoping for more monetary easing measures from the policymakers. But soon the optimism faded with investors sensing that Obama would face the colossal task of resolving the looming fiscal cliff.
Meanwhile, Japan's current account on a seasonal adjusted basis posted a deficit in September, indicating a continuing decline in the economic condition of the world's third largest economy. The data released Thursday by the Ministry of Finance show that Japan's adjusted current account fell to a deficit of 142 billion yen ($1.8 billion) in September, down from 720 billion yen surplus in August.
Japan's core machine orders fell in September compared to those in the previous month, showing that there is an urgent need to take additional measures to enhance the growth potential of the economy. The data released Thursday by the Cabinet Office show that Japan's core machinery orders, which measure the change in the total value of new orders placed with machine manufacturers, excluding ships and utilities, declined 4.3 percent in September, down from 3.3 percent decrease in August.
Market sentiment turned negative as South Korea's M2 Money Supply grew at a slower rate in September than in the previous month, indicating that more monetary easing policies are necessary to increase the amount of currency in circulation. According to the data released Thursday by the Bank of Korea (BoK), the country's M2 Money Supply grew 8.9 percent in September, down from 9.2 percent in August.
The BoK announced Friday its decision to keep the policy rate at 2.75 percent but the market participants felt that additional stimulus measures were urgently needed to give a boost to the country's weakening economy.
Hong Kong's Hang Seng Index slumped 3.3 percent and closed at 21384.38. China's Shanghai Composite Index fell 2.3 percent and closed at 2069.07.
China's industrial production rose in October compared to that in the previous month, indicating an upswing in the manufacturing output. The data released Friday by the National Bureau of Statistics of China showed that the country's industrial production rose to 9.6 percent in October, up from 9.2 percent in September and also more than the analysts' expectation of 9.4 percent.
This report came after it was revealed Friday that the rate of inflation in China slowed down in October compared to that in the same month last year, showing signs of a gradual decline in price pressure to provide scope for monetary easing. The data from the National Bureau of Statistics show that China's consumer price index rose 1.7 percent in October from a year earlier, down from 1.9 percent in September.
Meanwhile, China's Communist Party commenced its National Congress in Beijing Thursday. The congress is expected to announce the name of a new general secretary with Hu Jintao all set to step down as the party leader.
India's BSE Sensex was down 0.4 percent and closed at 18683.68.
India's trade deficit, which measures the difference in value between imported and exported goods and services over the reported period, widened in September compared to that in the previous month with the soft global demand continuing to affect the country's economy. According to the data released Monday by the Ministry of Statistics and Program Implementation, the trade deficit rose to $18.1 billion in September up from $15.6 billion in August.
Meanwhile, the HSBC Services Purchasing Managers' Index (PMI) data released Monday showed that India's services PMI fell to 53.8 in October, down from 55.8 in September, increasing concerns over the slowdown in the country's economic growth.
Major losers: Shares of Honda Motor Co fell 3.2 percent. Shares of Canon Inc declined 4 percent and those of Tata Power dropped 5 percent
© Copyright IBTimes 2023. All rights reserved.