The Weird Way China Is Bolstering National Security? Warning Women About Handsome Foreign Spies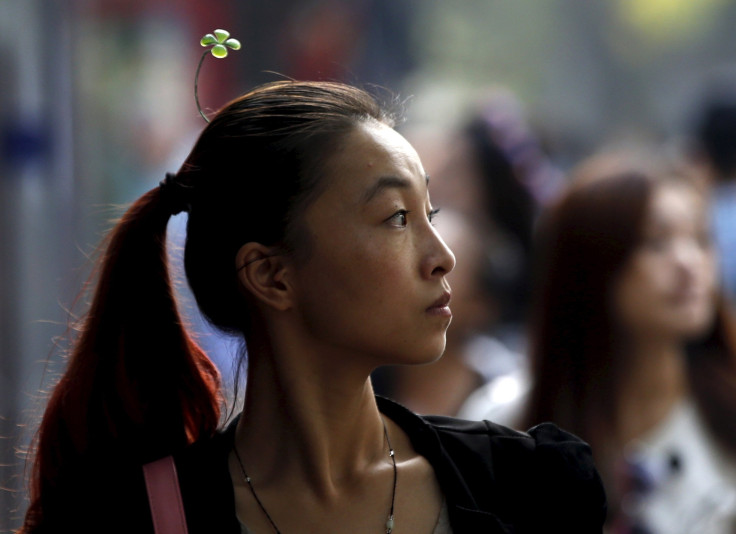 The Chinese government has a warning for young female government workers: Handsome foreigners who buy you roses and take you on romantic walks in the park are probably the enemy.
No, really. This is happening.
To mark National Security Education Day last week, China began circulating posters in recent days warning young female government workers that dating outsiders could end in a prison sentence, the Associated Press reported Tuesday. The message contains a 16-panel, comic book-like feature called "Dangerous Love." It tells the story of an attractive young Chinese civil servant nicknamed Xiao Li, or Little Li, who starts dating a redheaded foreign man after they meet at a dinner party. The man, David, tells her she is beautiful and takes her out for fancy dinners. David is pretending to be a visiting scholar, but he's really a foreign spy, the poster reveals.
After Xiao Li gives David secret internal documents, the two are arrested. In one of the poster's final panels, Xiao Li is seen sitting handcuffed as two police officers tell her she has a "shallow understanding of secrecy for a state employee."
A Beijing district government said in a statement the posters were intended to educate civil employees about keeping classified information confidential. Workers should report any spying activity and become familiar with ways to counter-espionage, the government said.
China marked its first National Security Education Day on Friday to raise awareness about security problems. The ministry of state security circulated a series of cartoon videos featuring Hollywood movie characters like James Bond and the Joker.
"Besides special forces, the FBI, and the CIA, you also might think of Superman, Batman, Iron Man, Spiderman and Captain America [as spies]," the narrator says. "But actually, even in foreign countries, espionage is just a small part of national security. Those who safeguard [their country's] national security [against China] are not men with magic powers and chest muscles," he adds.
© Copyright IBTimes 2023. All rights reserved.